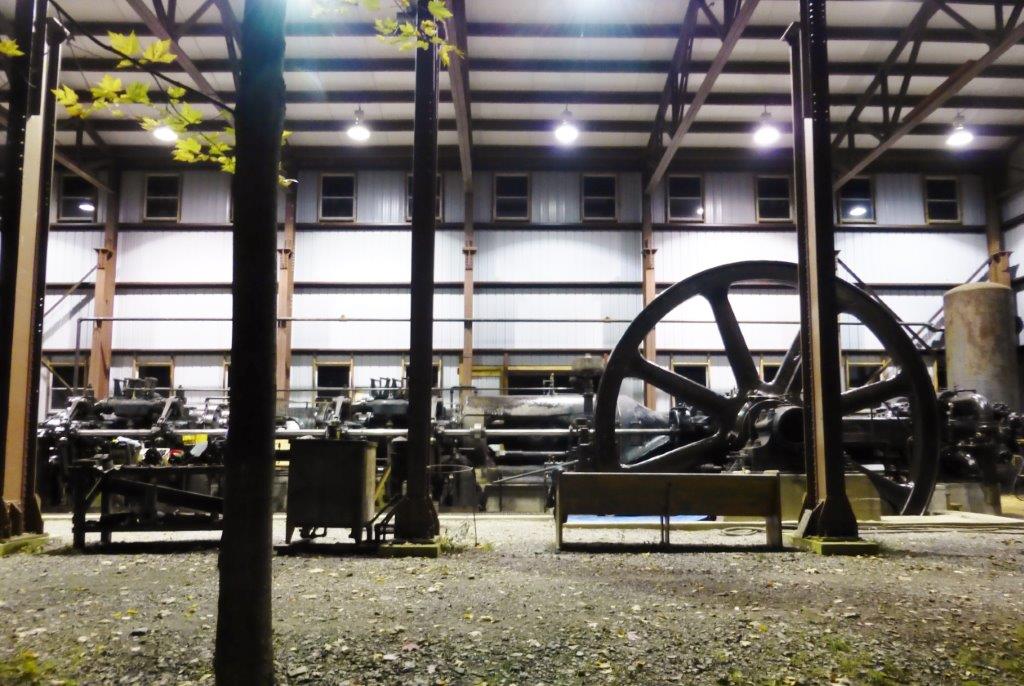 The 600 hp Snow engine in Exley Station the night before its dedication ceremony in October 2013.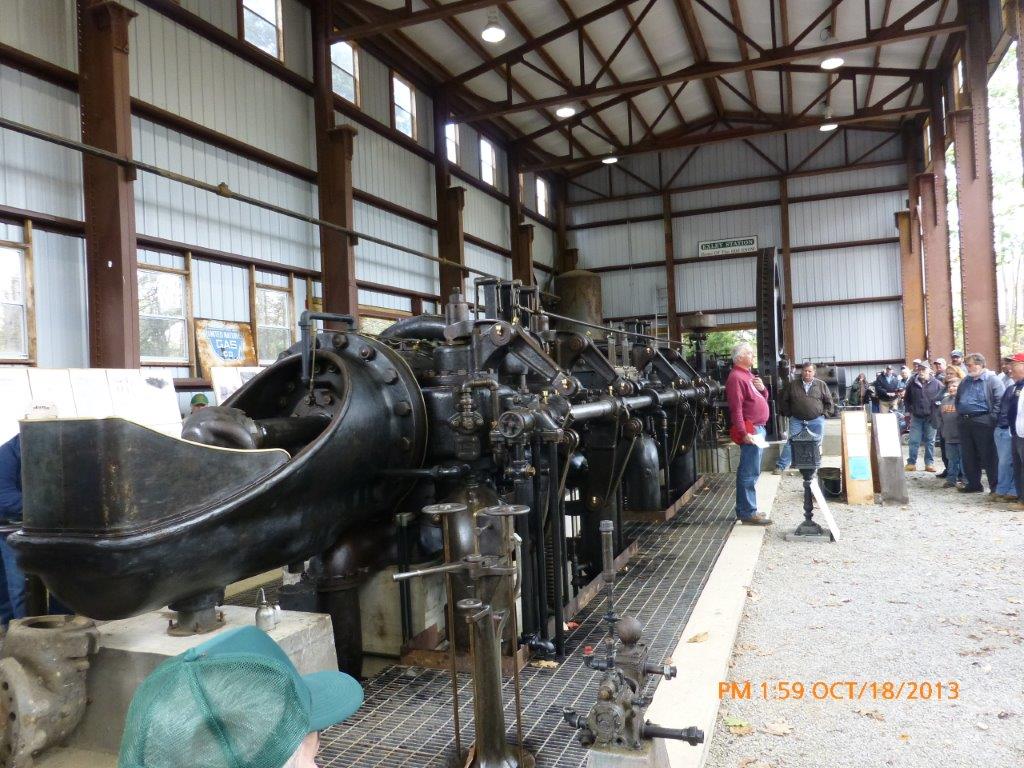 On October 18, 2013, Coolspring Power Museum held a dedication ceremony for the Snow engine which has come to life here at the culmination of twenty years of hard work by a very dedicated crew.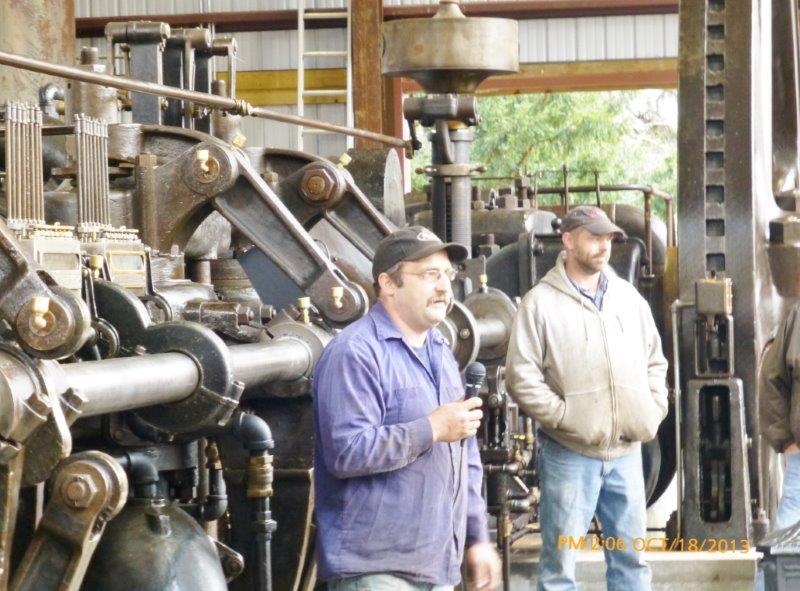 Chris and Ben provided their thoughts on this much anticipated occasion.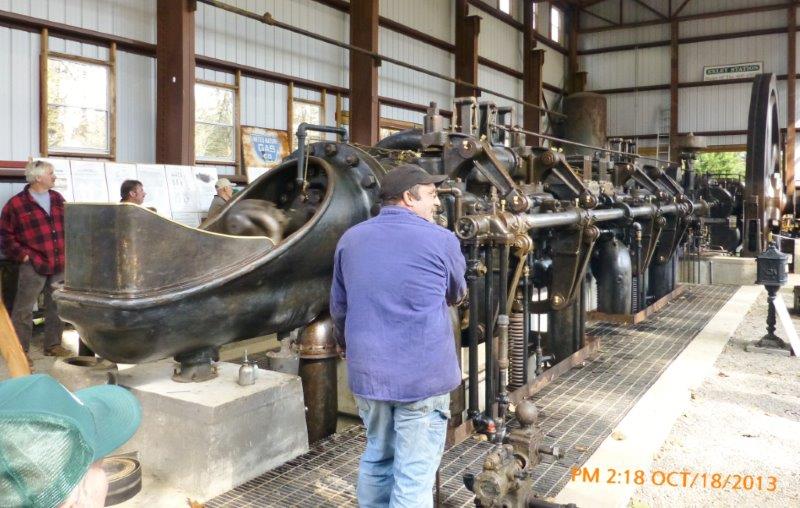 With Chris at the control pod doing the starting procedure, and with more crew members assisting, the Snow made a successful run for the dedication ceremony. Be sure to watch the video from the dedication ceremony.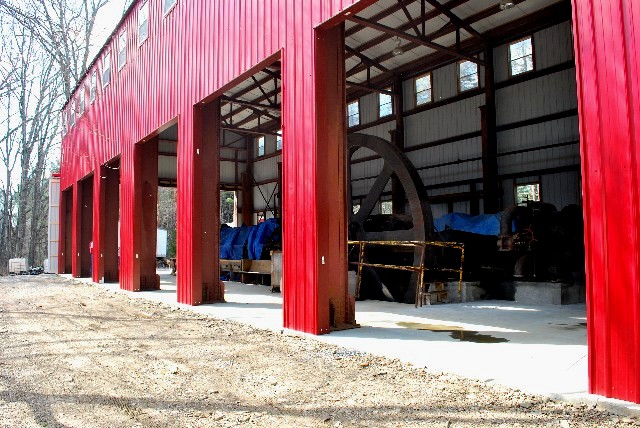 As of mid-April 2015, the Exley Station building was nearing completion. Sliding doors were installed on the west end of the building. The concrete floor around the engine was finished.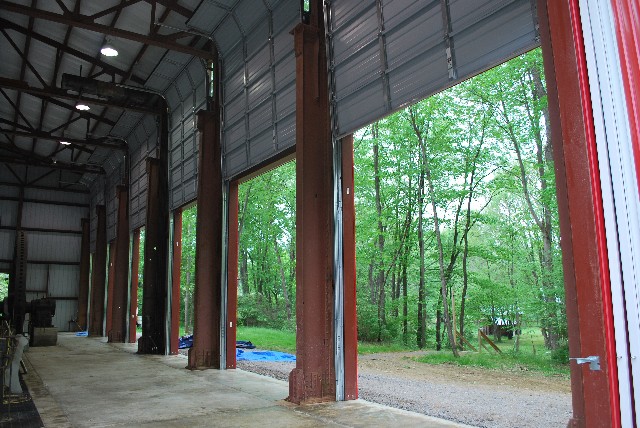 In late April 2015, the openings on the south face of the building had roll-up doors installed. This feature allows good access to the building and creates plenty of vantage points for viewing the Snow engine.
Introduction
1
2
3
4
5
6
7
8
9
10
11
12
13
Copyright © 2021 by Coolspring Power Museum