This photo gives a good perspective of the depth of the foundation. The space betwen the foundation pillar and the outside wall is necessary for piping runs.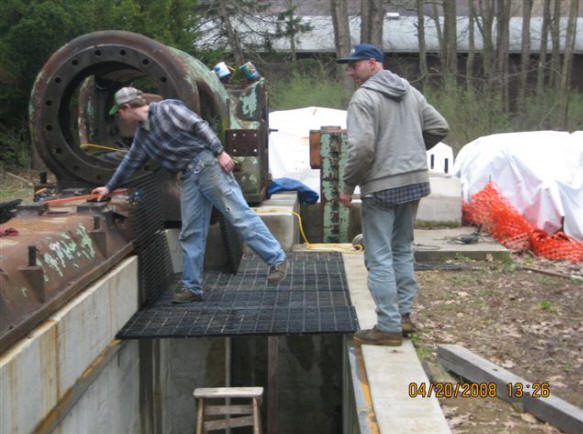 With angle iron installed for support, work began on placing grating around the engine.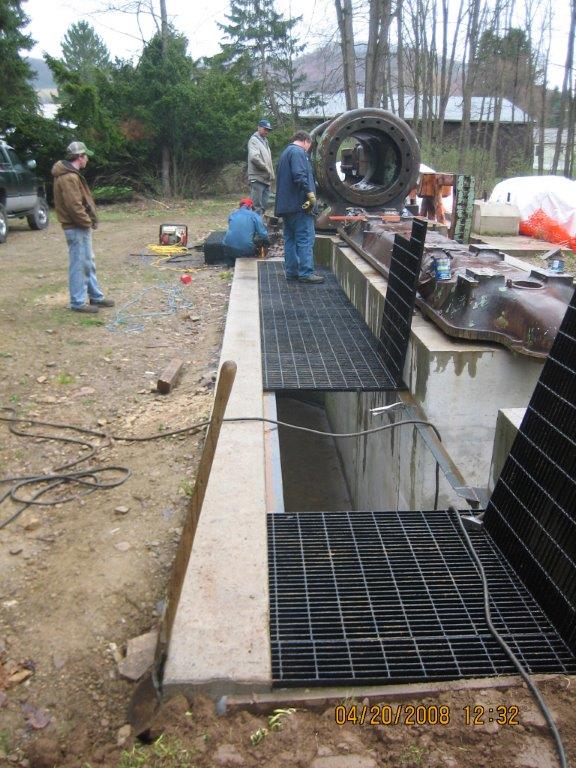 The grating provides a solid platform for work on the engine while allowing access to piping and equipment to be installed below grade.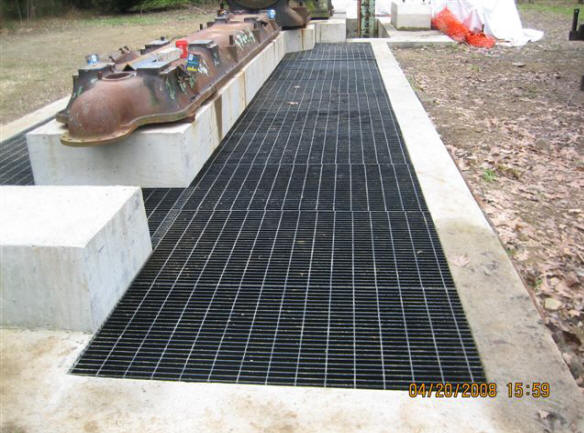 Grating on the north side of the foundation. The engine's cylinder base plate is in place but not fastened down or grouted, yet.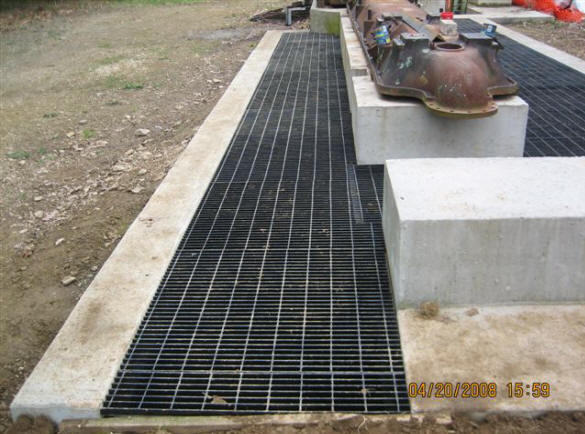 Grating on the south side of the foundation.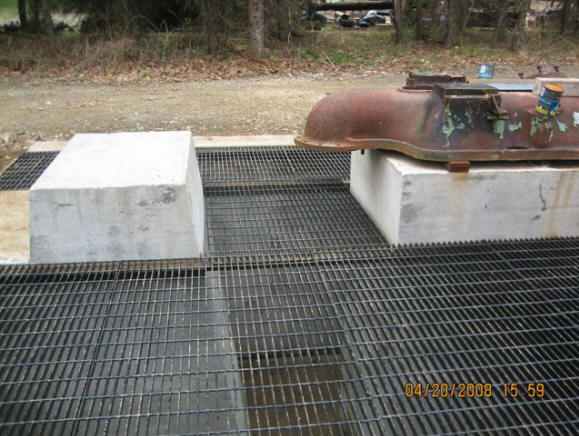 Grating at the front end of engine. The small foundation pedestal at the left of the photo supports the "slipper" assembly at the rear of the engine.
Introduction
1
2
3
4
5
6
7
8
9
10
11
12
13
Copyright © 2021 by Coolspring Power Museum