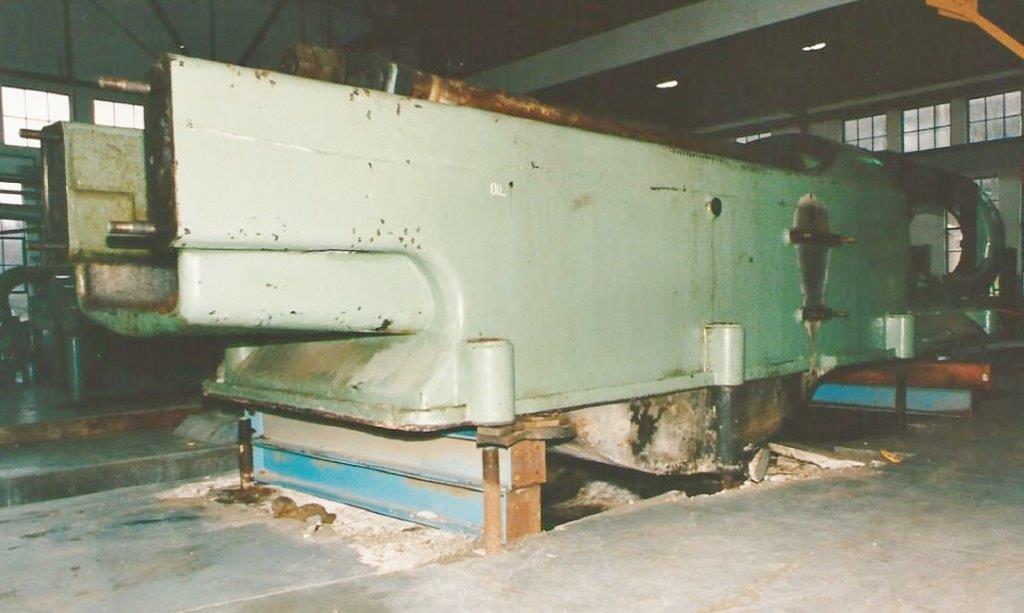 As the disassembly neared its conclusion, the main frame was jacked up in preparation for removal from Roystone Station.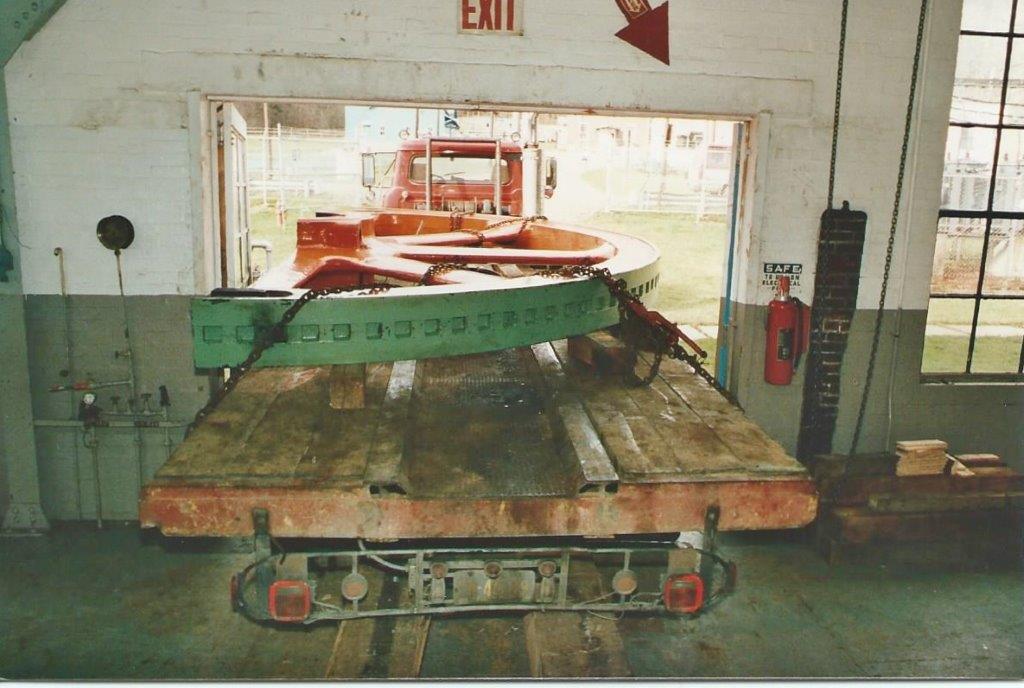 Half of the flywheel, weighing roughly nine tons, is shown loaded on the museum's tilt bed truck as it was about to leave Roystone. Note the pockets cast into the face of the flywheel rim that are used, along with a lever and fulcrum, for manually barring the engine over to position it for starting.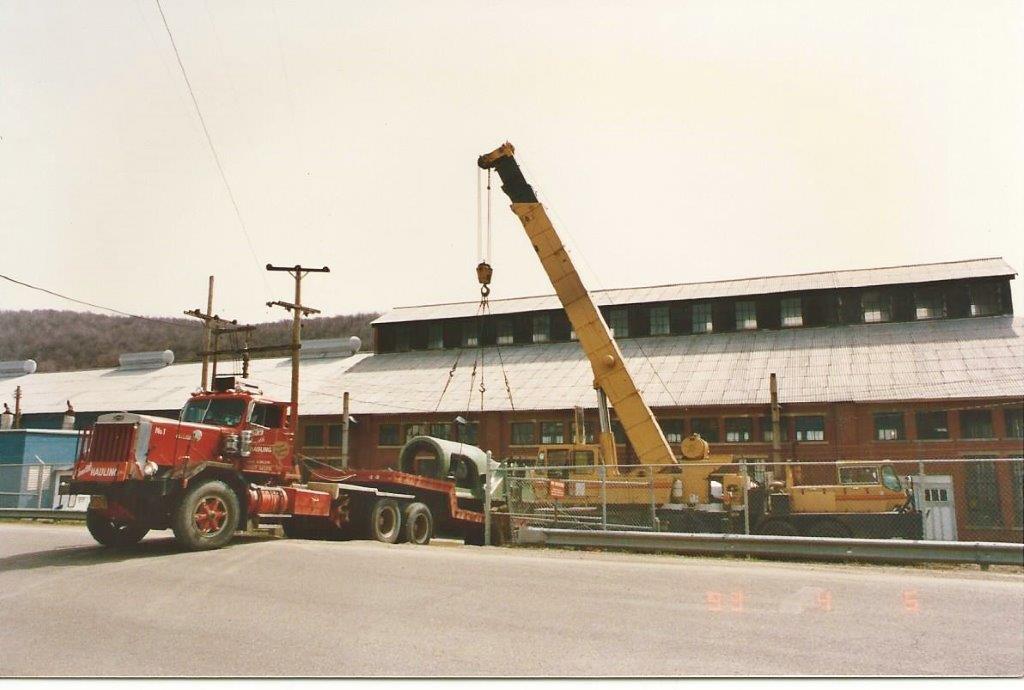 The biggest lift of the removal operation occurred on April 4, 1993, when the engine main frame was placed on a truck at Roystone. Destination: Coolspring Power Museum.
The brick building that housed the engine has since been demolished.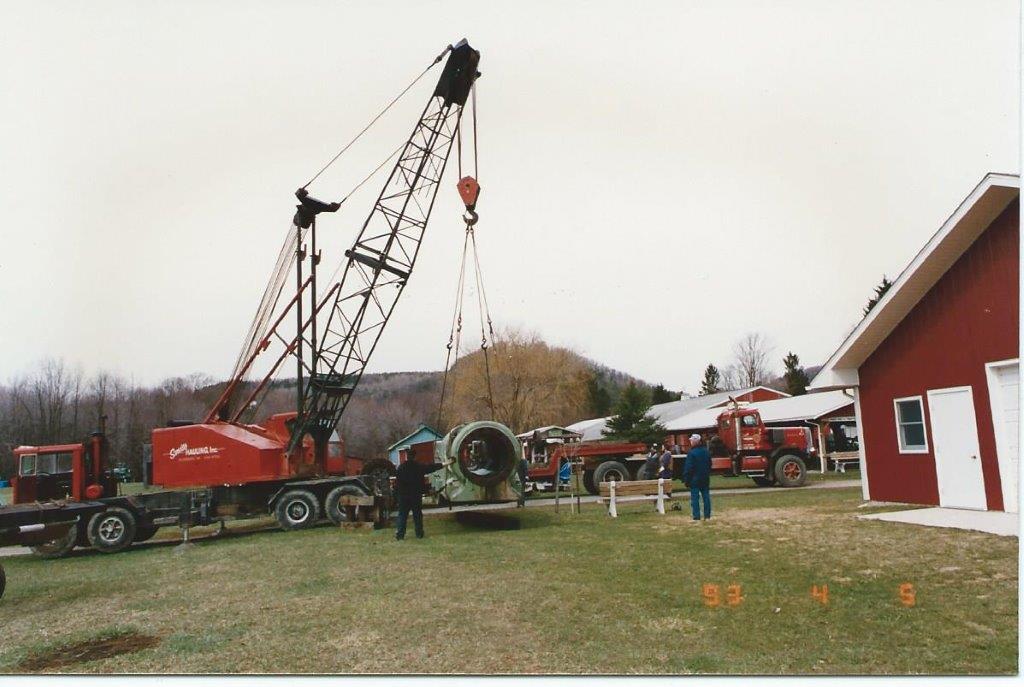 Brought safely to the museum by Smith Hauling, the main frame was off-loaded and placed on the ground for preservation and storage. This component is 28 feet long, about eight feet high, eight feet wide, and weighs 34 tons. It's interesting to note that the casting for the main frame was made in one pour of iron.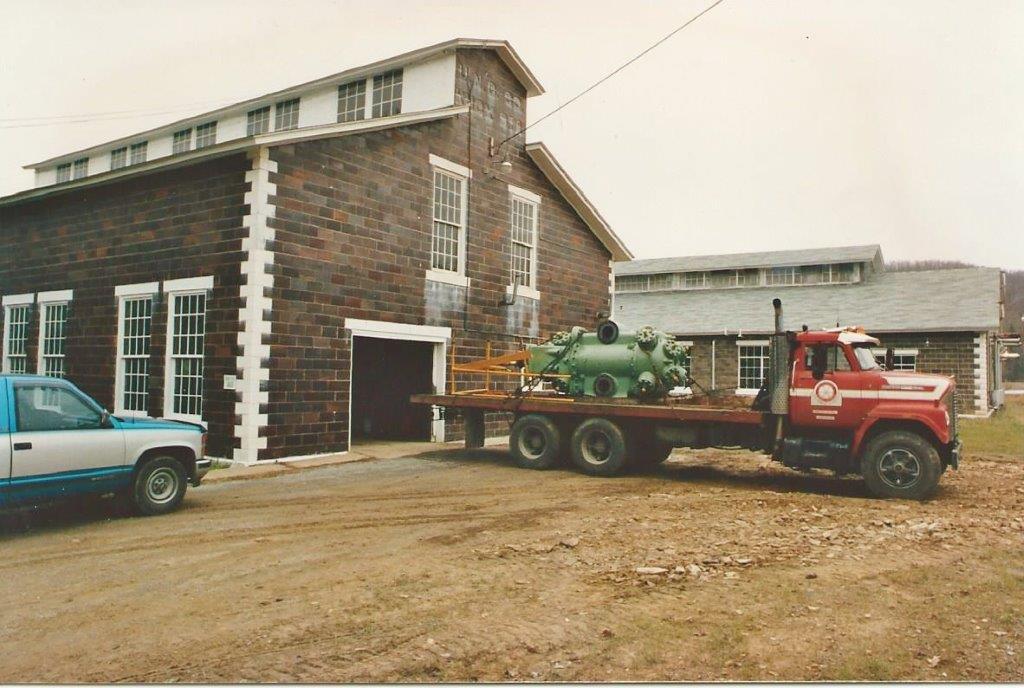 "Smaller" parts, such as the compressor cylinder, went into storage at Knox Station, about five miles from Coolspring, in a building provided by National Fuel Gas.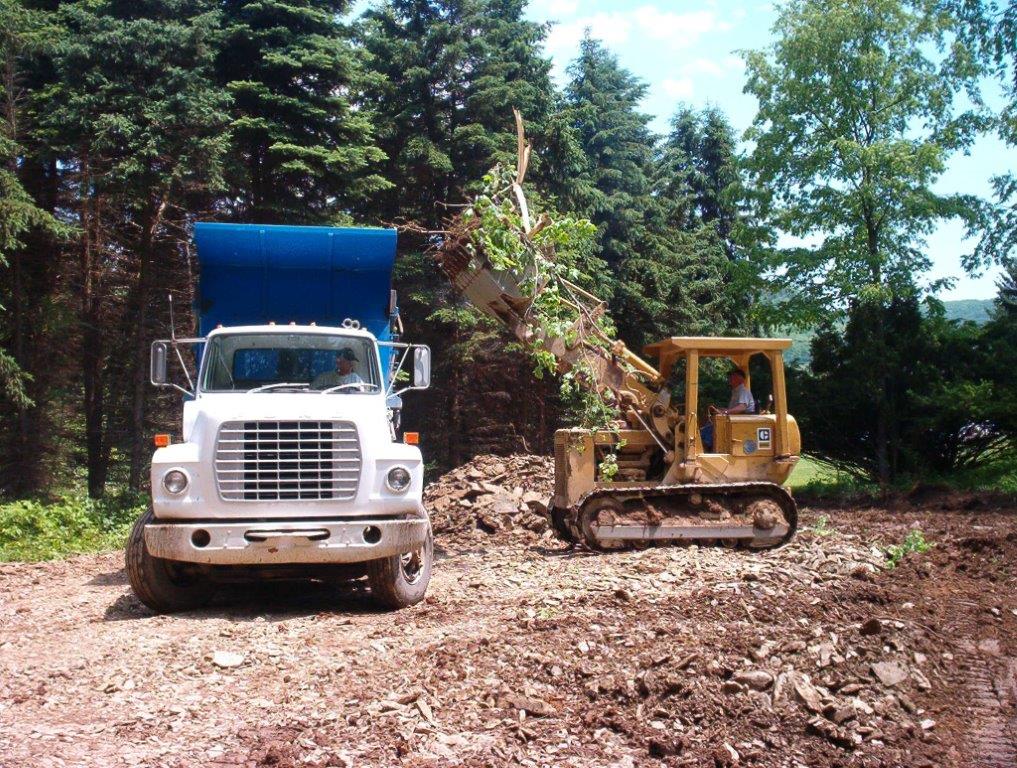 After many years of planning and fundraising, in June 2005 the museum began site preparations for the building to house the Snow.
Introduction
1
2
3
4
5
6
7
8
9
10
11
12
13
Copyright © 2021 by Coolspring Power Museum