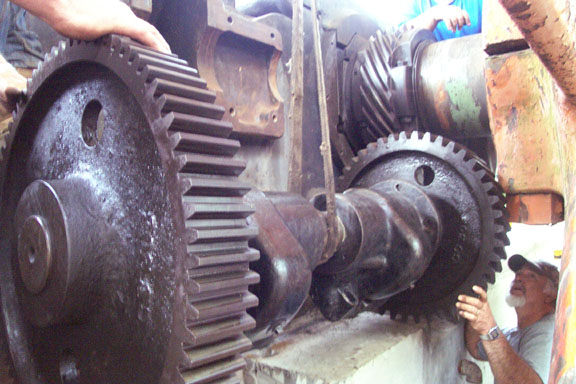 Installing the lower timing gear set in June 2009.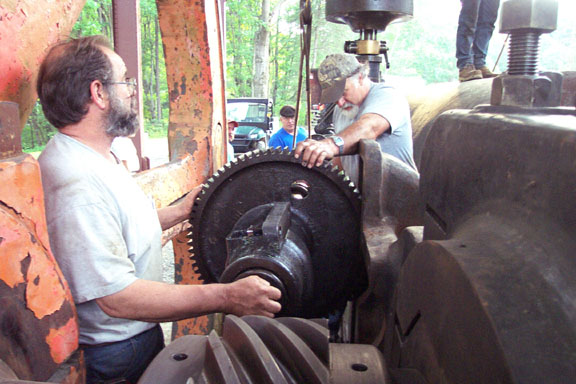 Installing the upper timing gear which drives the side shaft in June 2009.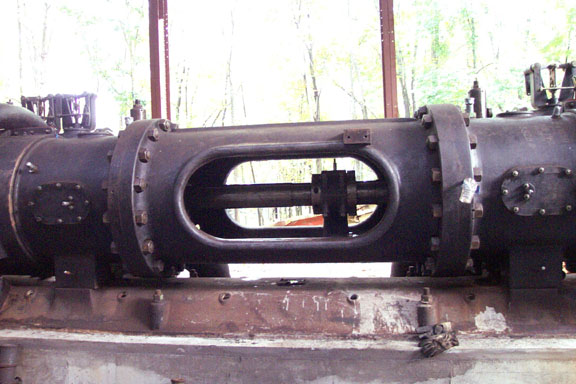 The center and tail crossheads were installed in September 2009.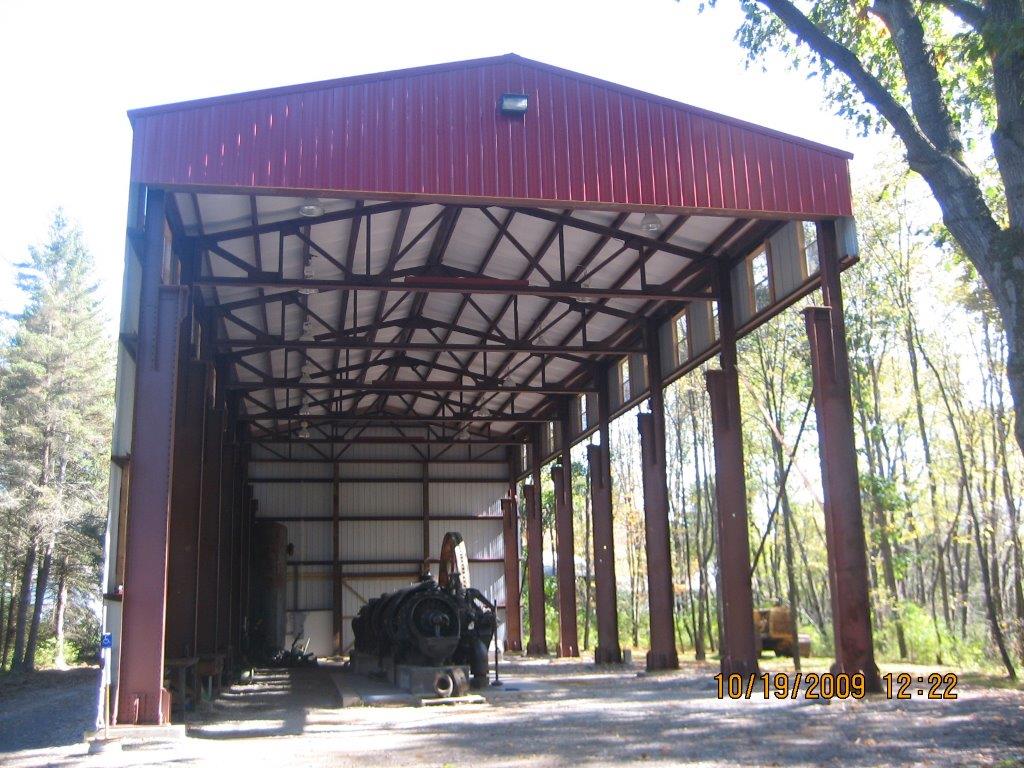 By October 2009, both the engine and the building showed the great progress made by the volunteers.
Once just a collection of parts, the Snow was starting to look like an engine again.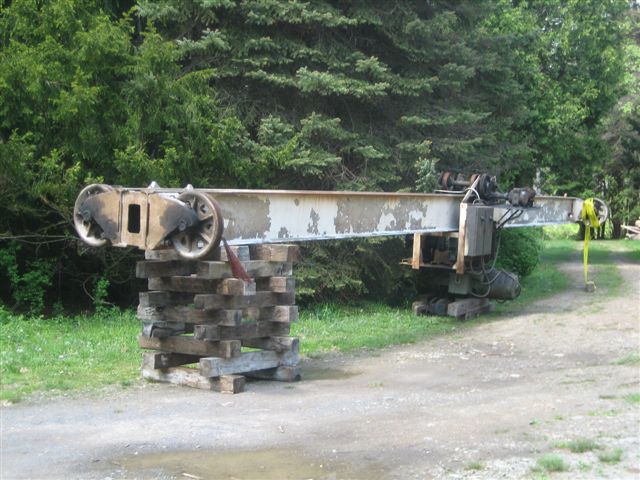 Stanton Dynamics donated a bridge crane for the Snow building.
Introduction
1
2
3
4
5
6
7
8
9
10
11
12
13
Copyright © 2021 by Coolspring Power Museum