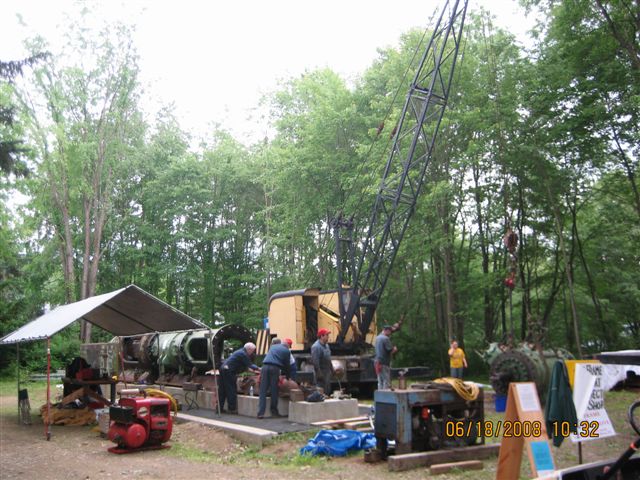 Engine assembly continued in June 2008. The second cylinder assembly is being lifted by the Lorain crane in this photo. The first cylinder is already in place on the cylinder base plate.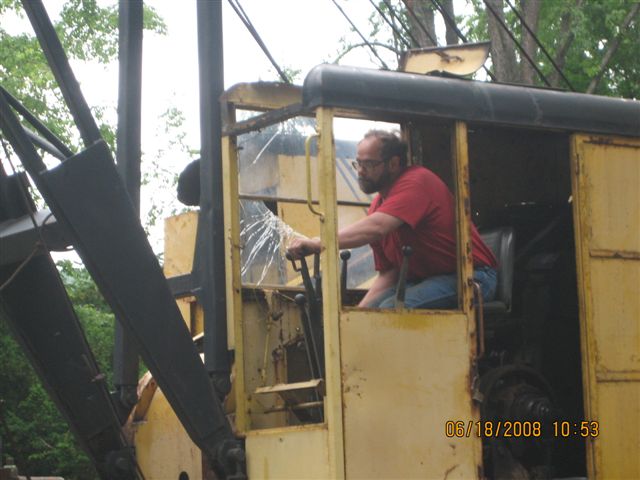 Mark Himes had the delicate task of using the Lorain crane to lift heavy components and place them carefully into position.
The second cylinder in place on the base plate. Each of these major components weighs about eight to ten tons.
Shown here is the hard-working crew reassembling this engine.
Although simple in design, the proportions of the eight ton Snow crankshaft are staggering. Installation occurred in July 2008. Careful alignment of the components was necessary for proper operation of the crankshaft and bearings.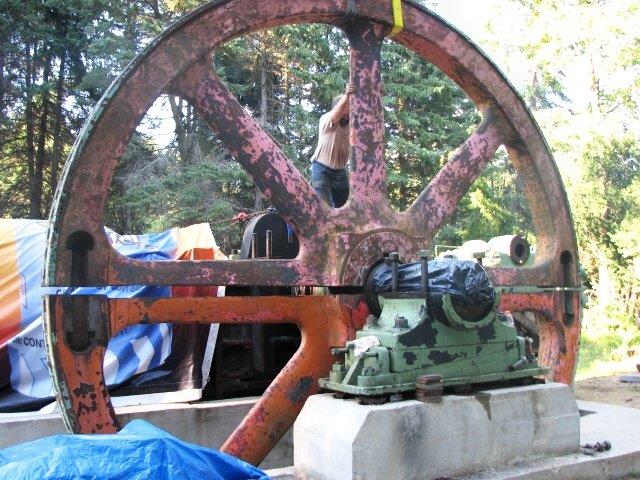 With the crankshaft in place, the second half of the flywheel was set into place in September 2008. Four bolts installed at the hub and the four dogbone keys hold it together.
Introduction
1
2
3
4
5
6
7
8
9
10
11
12
13
Copyright © 2021 by Coolspring Power Museum