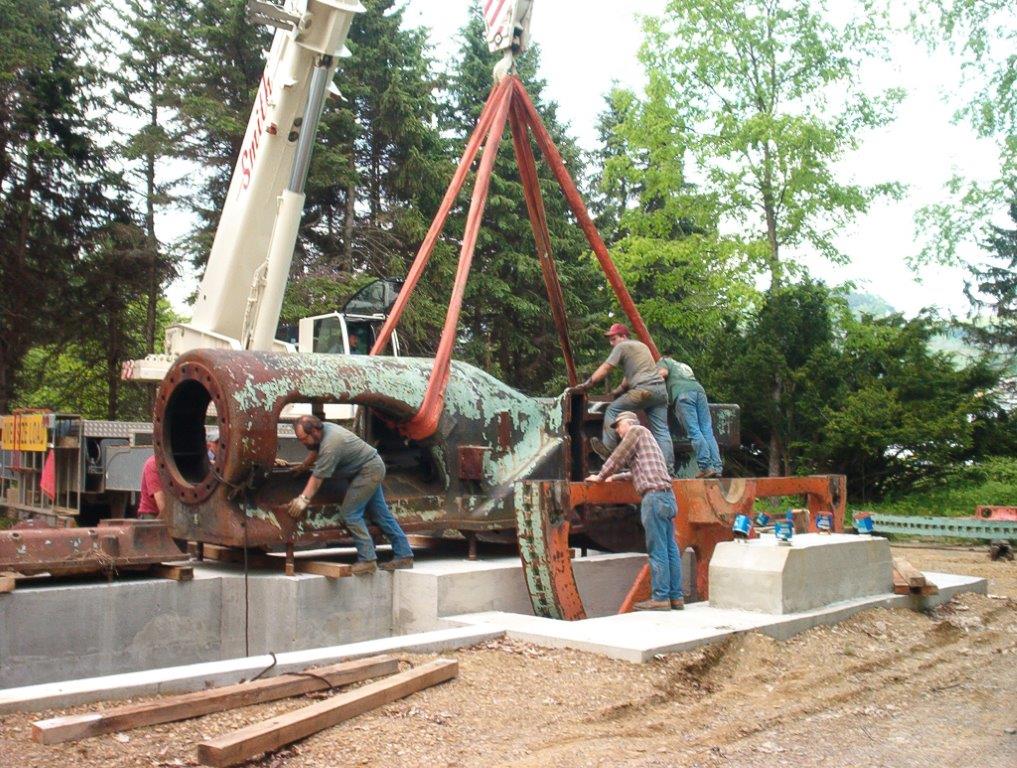 In May 2006, Smith Hauling again brought in the heavy equipment needed for placing the engine's main frame onto the foundation.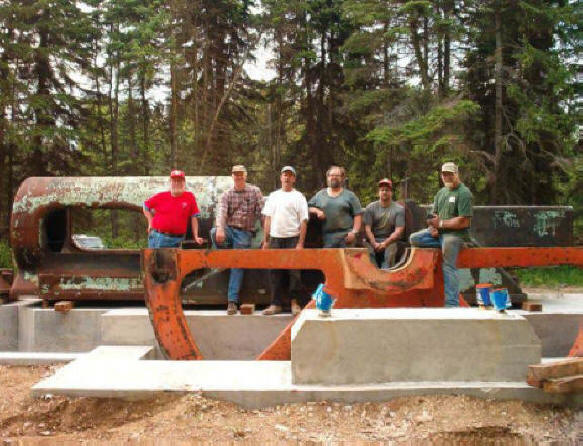 The 34 ton main frame and the lower half of the 18 ft flywheel are shown in their place on the new foundation. Moving crew left to right is Dr. Paul Harvey, Clark Colby, Ken Uplinger, Mark Himes, Chris Austin, and Doug Fye.
The cylinder base plate for the engine was lifted off the foundation with the museum's military crane. We realized that it was full of grout when Smith Hauling moved it to the location. The grout would have to be removed.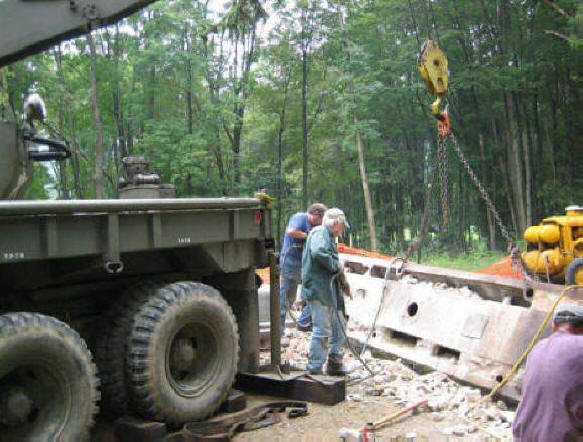 Mark Himes, Ken Uplinger, and Vance Packard worked very hard for an afternoon, using three jackhammers removing all the old grouting. The little Cat compressor from Montana had its first job and did well with air to spare. After cleaning, the casting was placed back on the foundation awaiting leveling, cylinder installation and grouting.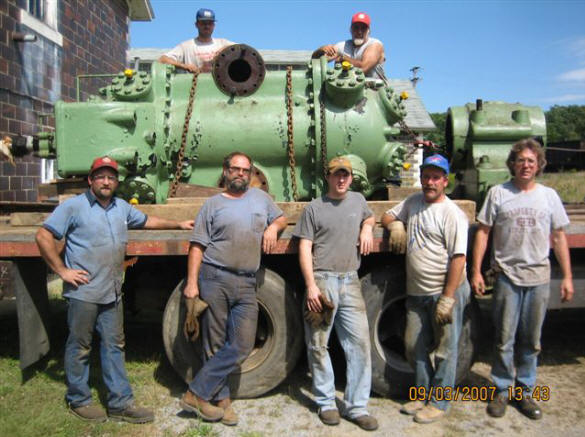 A volunteer crew moves Snow parts from storage at Knox Station to CPM in preparation for installation. This is the compressor and crankshaft support bearing. In the front row from left to right is Chris Austin, Mark Himes, Nate Smith, Ken Uplinger, and Mike Murphy. In the back row left to right is Ben Egloff and Doug Fye. Taking the picture is Paul Harvey. Thanks to these hard-working folks for moving this project forward.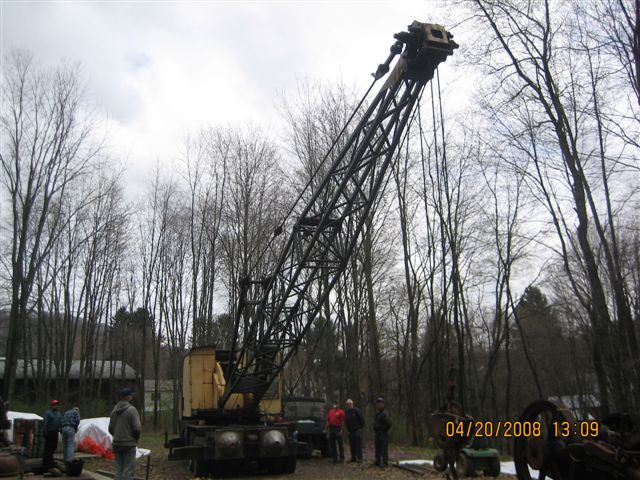 The museum's Lorain crane was re-roped and had a rebuilt engine and re-cored radiator installed. It was now ready for the "Big" lifts.
Introduction
1
2
3
4
5
6
7
8
9
10
11
12
13
Copyright © 2021 by Coolspring Power Museum