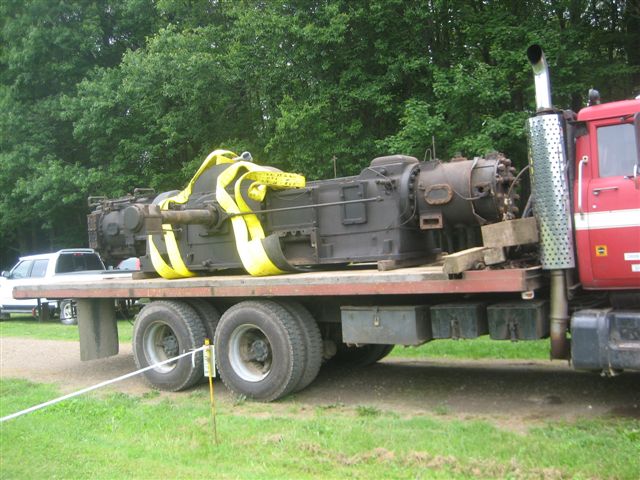 After arriving in Coolspring, the main frame of the engine was lifted off of the trailer by our Lorain crane and placed onto the museumís faithful old truck.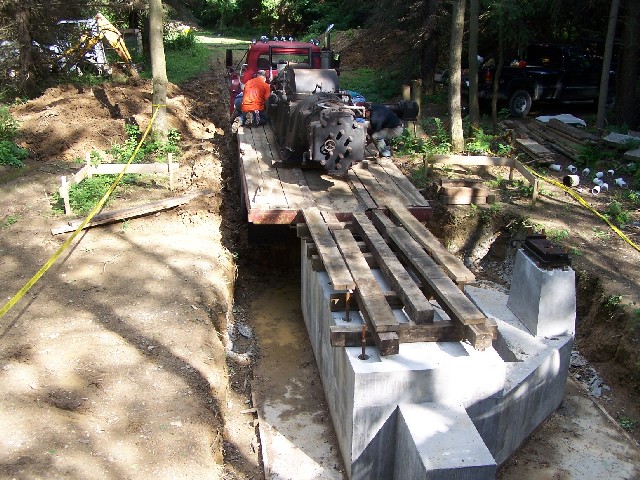 The truck backed down a ramp to the engineís new foundation.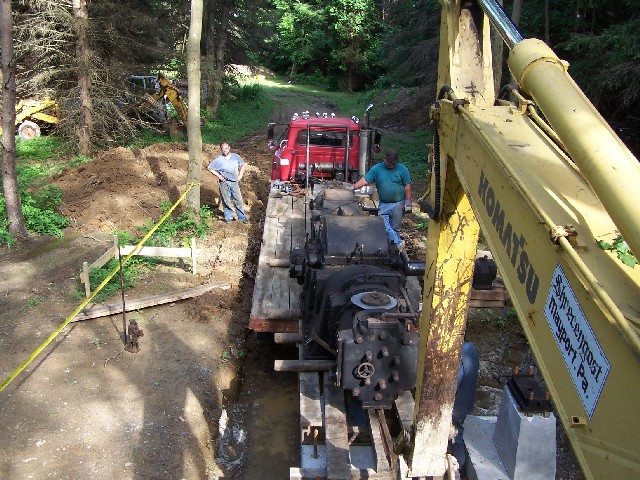 An excavator did the honors of sliding the engine off of the truck and onto the foundation.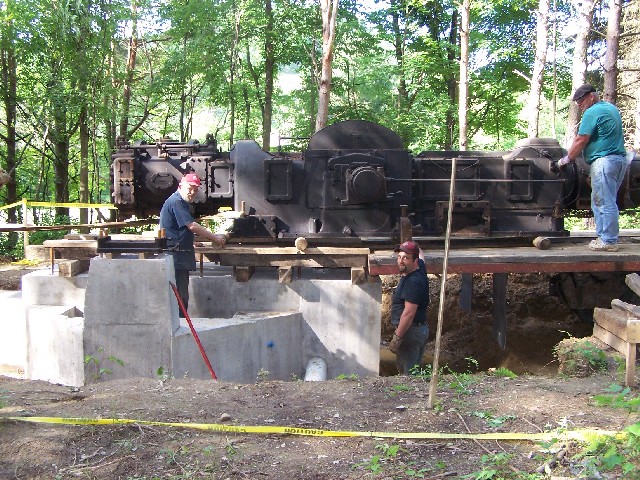 Following the 70 mile trip, the Bessemer's journey was down to just the last few feet.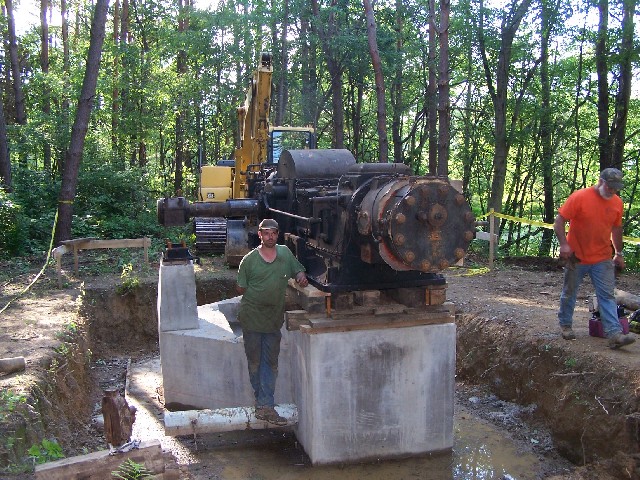 The engine was in its new home at last! At this time, we had to pause for the June engine show. Once the show was complete, we were then able to turn our attention to putting it all back together again.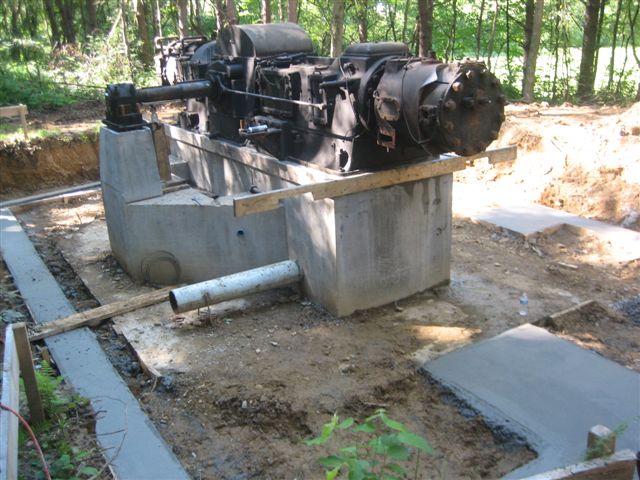 This photo takes us to August 2010 when the engine was secured on the foundation and grouted in place. Also, footers for the foundation walls of the building were ready. The reconstruction was now taking shape and we were all enthused to see completion before snowfall.
Introduction
1
2
3
4
5
6
7
Copyright © 2021 by Coolspring Power Museum