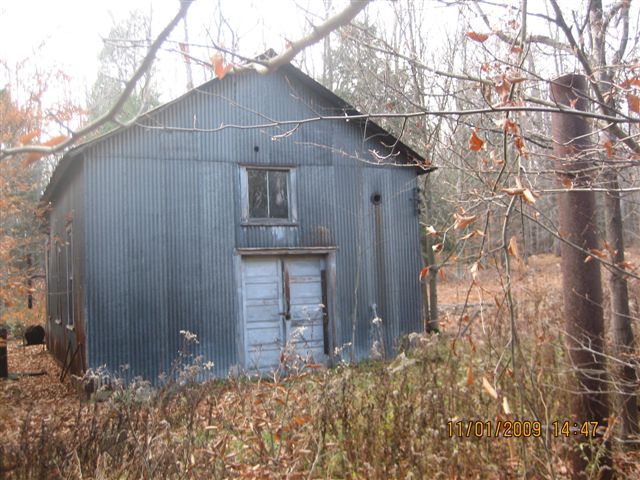 This photo shows the air plant completely intact in its pastoral setting as we found it in November 2009.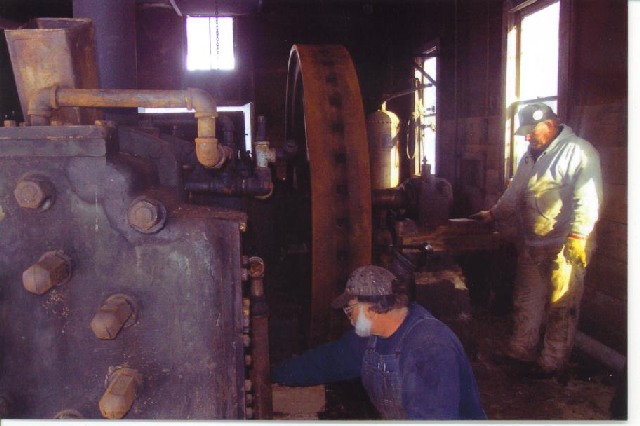 As we entered the building, it was a trip back into time with everything in place and ready for the next run. There was even oil in the oil cans ready to lube the engine.
After securing the donation, we removed some of the small parts, and although anxious to start the project, decided it was best to leave all locked up for the coming winter and begin in the spring. Now we had time to choose a site at the museum for its new home as well as plan the details of how this big project would be done.
With our relocation site chosen in a wooded area on high ground at the museum, we began to clear the area of trees and brush. This photo, taken in April 2010, shows Chris Austin on the 1952 D8 Cat pulling out tree stumps.
It was pleasant to hear our old tractor work a bit! Soon after, Mark Himes brought his Case backhoe and trucked in a borrowed excavator so we had a big hole in the ground in short order.
This engine needed a large and complex foundation. The first concrete poured formed the foundation pad at the bottom of the excavation.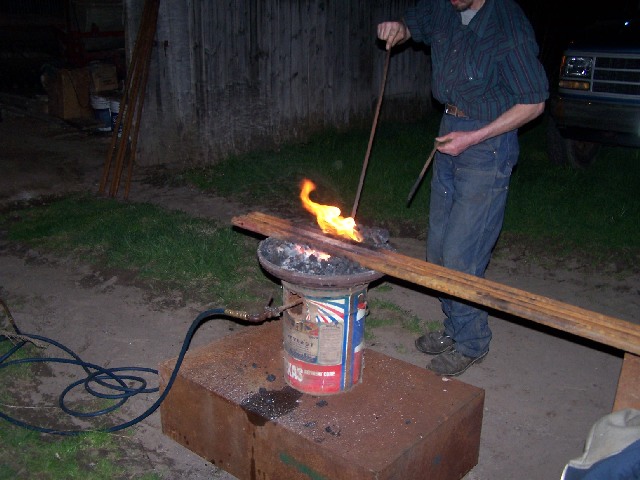 A series of J-bolts embedded in concrete hold the engine to the foundation. The bolts were made from straight rod, threaded on one end. Bending them began with a trip to the forge for heating.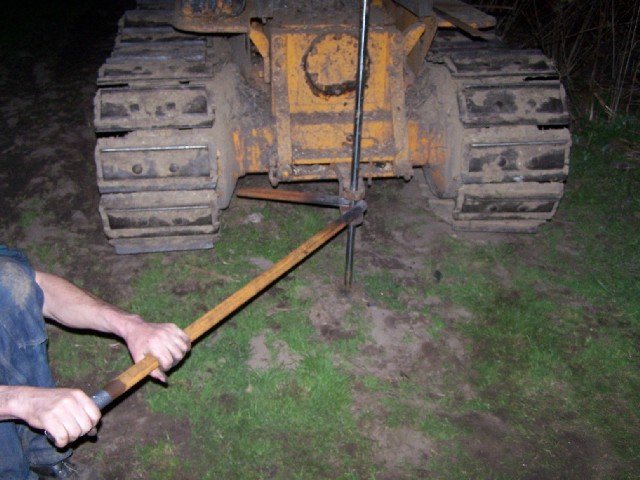 Bulldozers are good for more than just moving dirt and pulling tree stumps! The hitch on this one found a new use as a rod bending fixture.
Introduction
1
2
3
4
5
6
7
Copyright © 2021 by Coolspring Power Museum