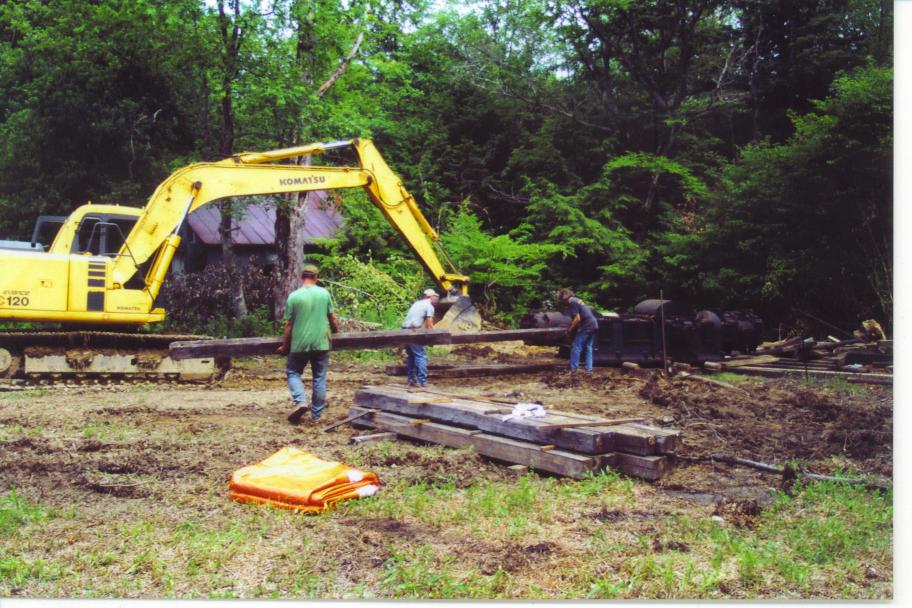 A system of timber skids and rollers provided a path over the soft ground for the heavy engine.
The uphill trek began as the excavator pulled the engine away from its original site.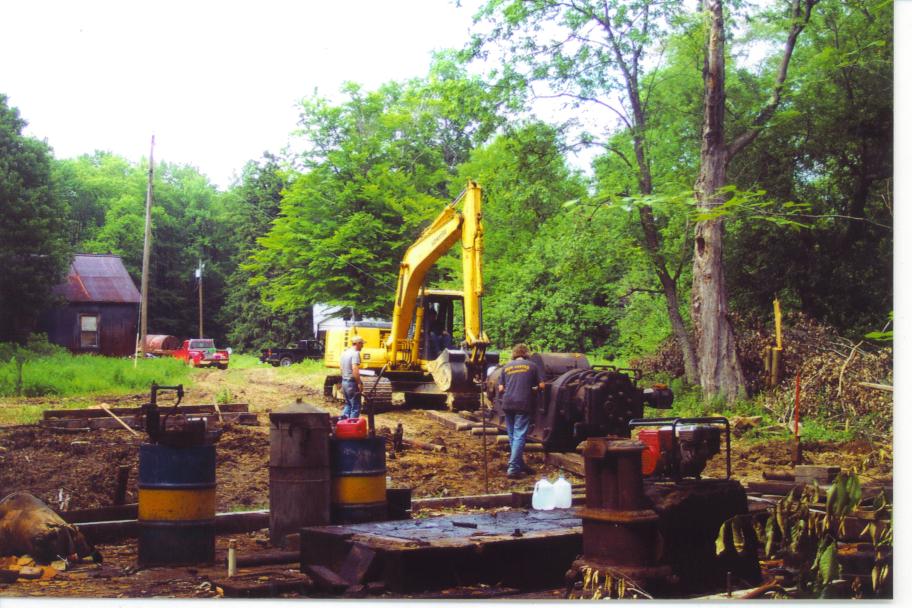 The skids and rollers allowed the excavator to slowly but surely tug the engine up the slope toward the site access road.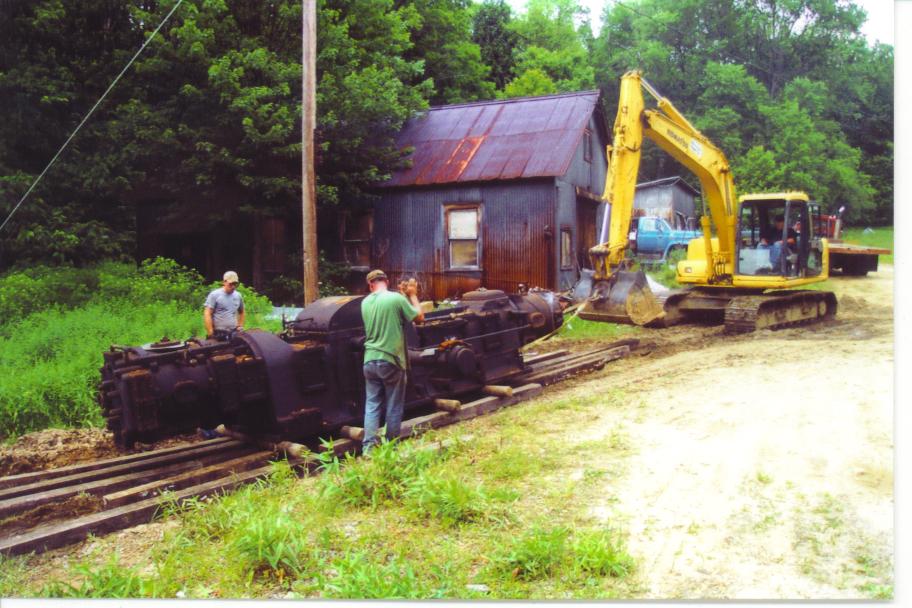 The engine was finally nearing the top of the slope and the site access road.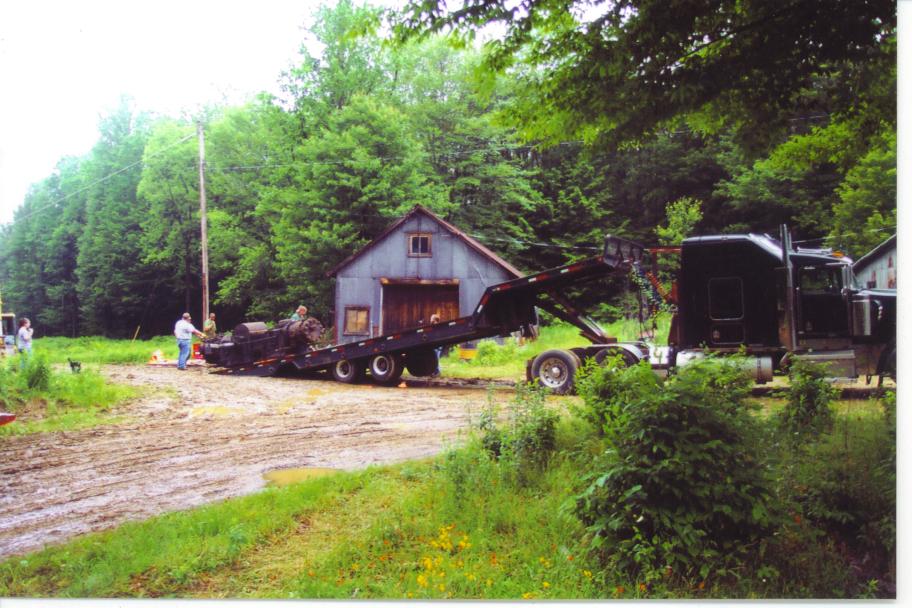 The next job was loading the engine onto a trailer for the 70 mile trip to Coolspring.
The last few feet of the removal involved coaxing the engine onto the trailer using a winch.
Introduction
1
2
3
4
5
6
7
Copyright © 2021 by Coolspring Power Museum