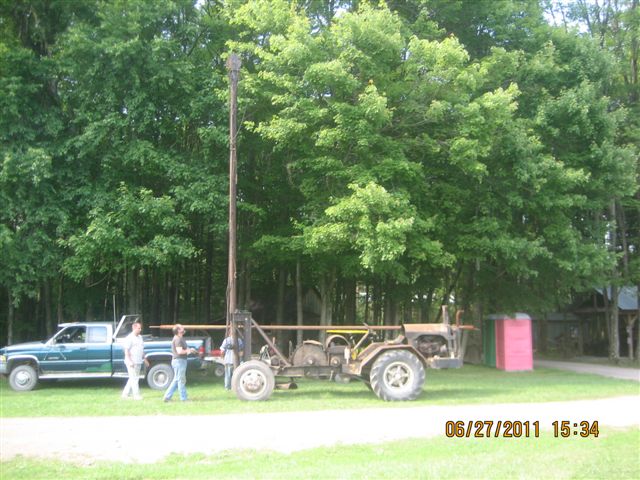 HANLEY AND BIRD WELL BAILING MACHINE This is a self propelled gas well bailing machine that was built by Hanley and Bird Gas and Oil Company in their Johsonburg, Pennsylvania, shops. It is designed to "bail" and clean a well by lifting water, sand, and debris from the bottom of the well using a "bailer" attached to a cable. Five were built and this is the only one to survive. It was donated to the museum by EXCO Resources, the successor to H&B. It is very interesting as it uses a chain drive Mack rear end and a Ford front axle. This machine serviced the local gas wells and, many years ago, Paul Harvey can recall seeing it driving through Coolspring. The museum displays it with the mast raised and ready to work. It certainly shows the ingenuity of the local gas industry.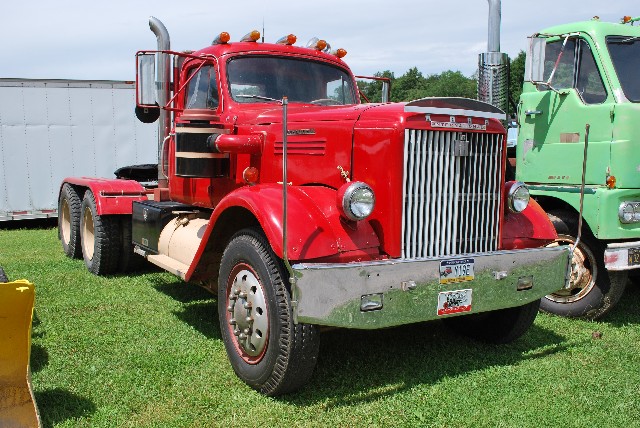 1952 INTERNATIONAL WEST COASTER The museum's West Coaster, a 1952 International tractor made at the Emeryville, California site. The West Coaster has a 335 hp Cummins engine and 13-speed Road Ranger transmission. With air assist power steering and no front brakes, it was made for high speed use on the flatlands. Its last use was hauling a grain trailer in Illinois. It will run 75 mph on the interstates and Paul Harvey has taken it to a show in Springfield, Ohio.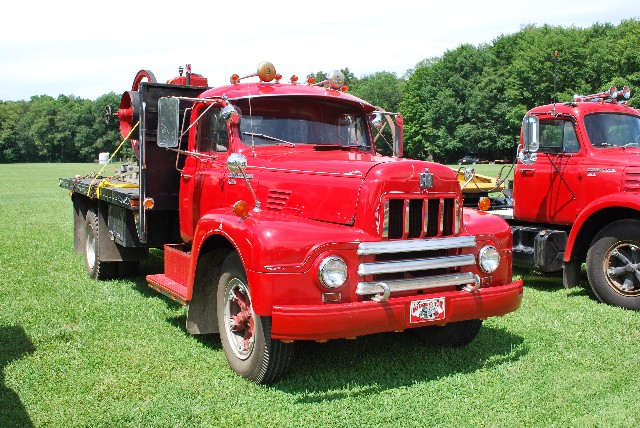 1961 INTERNATIONAL R185 Originally a fire truck, it has very low miles. The R185 is powered by the 501 cu in Super Red Diamond gas engine and has a five-speed transmission. We use it as our "parade truck" and have an International Famous Engine loaded on the bed.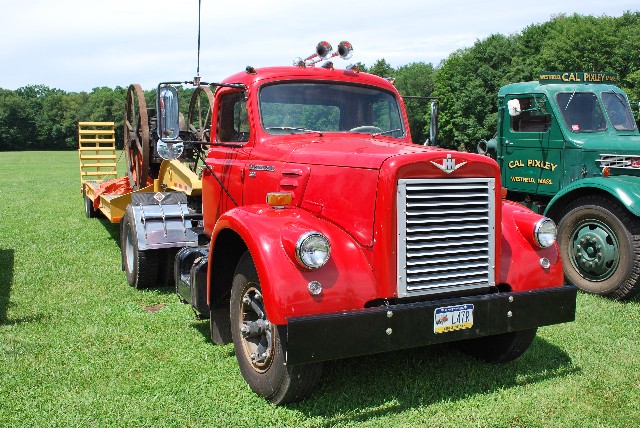 1968 V200 INTERNATIONAL TRACTOR It is usually coupled to the 1952 Phelan low boy trailer. It has the 578 cu in International V8 engine, a five-speed transmission, and a two-speed rear. The V200 is a nice road truck.
Introduction
1
2
3
4
Copyright © 2021 by Coolspring Power Museum