1976 INTERNATIONAL 2070A This truck, owned by Paul Harvey, has served the museum for heavy tilt-bed service. The bed was originally on a 1956 International S-180 which was purchased in 1971. It was transferred to this chassis in 1991 and has hauled about 90% of the engines here. The old S-180 is being restored to display at the museum.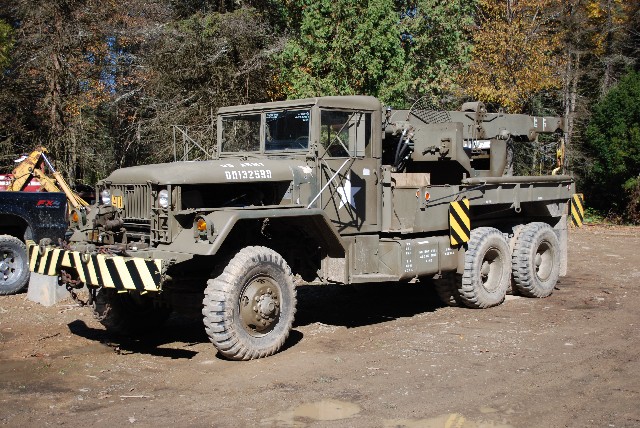 1955 INTERNATIONAL MILITARY WRECKER This truck is owned by the museum and, with its 10 ton versatile Austin-Western crane, does all the heavy lifting. It is powered by a large Continental gasoline engine.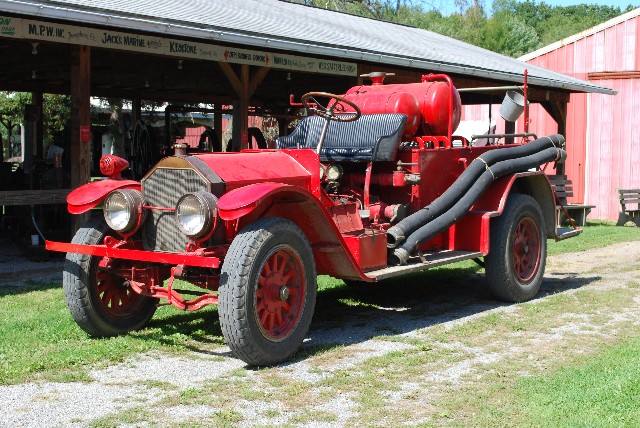 1925 AMERICAN LAFRANCE TYPE 65 FIRE TRUCK This truck is owned by Paul and Marilyn Harvey and was purchased in the early 1970s. It is chain drive, has a 65 hp Buda engine, and a 400 gpm pump. It is always the favorite with the kids for a little ride on a hot day. It has always lived at the museum.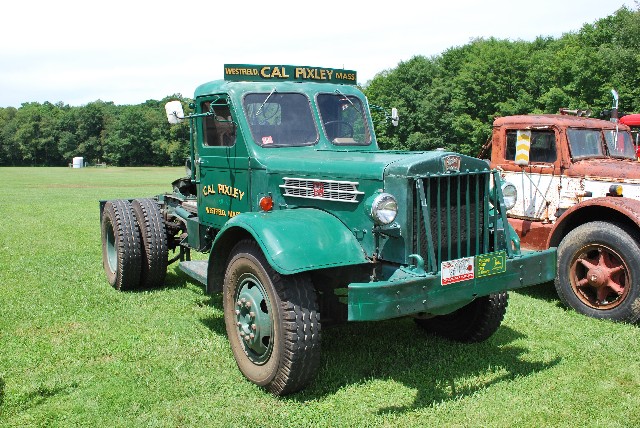 1952 STERLING-WHITE This truck is owned by Paul Harvey and frequently displayed at the shows. It is chain drive and has a 172 hp gasoline engine. Riding on 12.00 x 24 tires, it has a 40,000 lb capacity rear axle and is used as a prime mover for heavy hauling.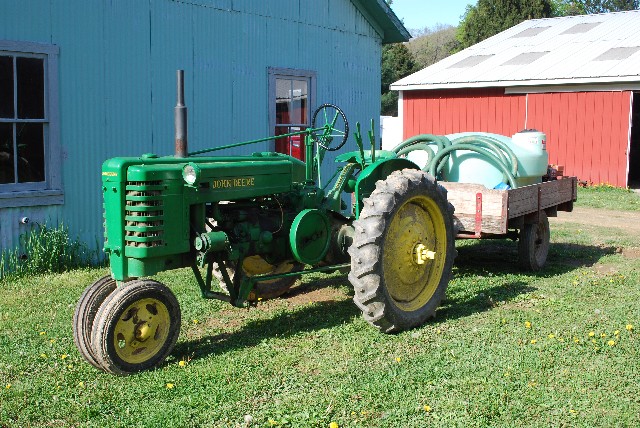 1939 JOHN DEERE MODEL H The little H was introduced In 1939. This tractor belonged to Paul Harvey's father and Paul learned to drive on it. It has been on the Harvey family farm since 1950 and once tilled the fields where the museum is now located. The H is rated at 9 hp and uses a one bottom plow. It still pulls the water wagon and performs other chores at the museum, spending its idle time in the Power Technology Building Annex.
Introduction
1
2
3
4
Copyright © 2021 by Coolspring Power Museum