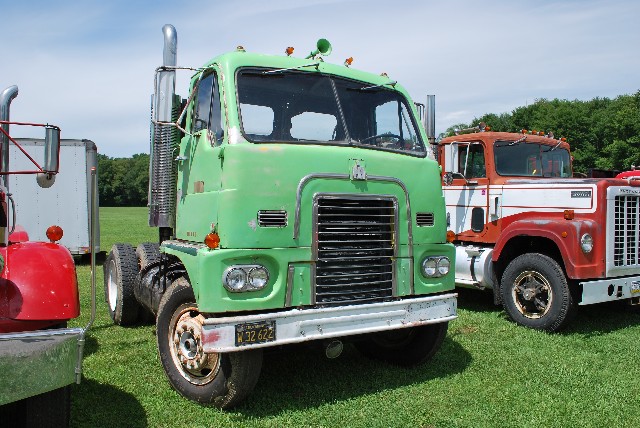 1961 EMERYVILLE TRACTOR This all aluminum, very short road tractor is owned by Stewart McKinley and lives here. It was built by International at the Emeryville, California, plant and served its life in San Francisco. It has a 238 hp Detroit Diesel mated to a 12-speed Spicer transmission.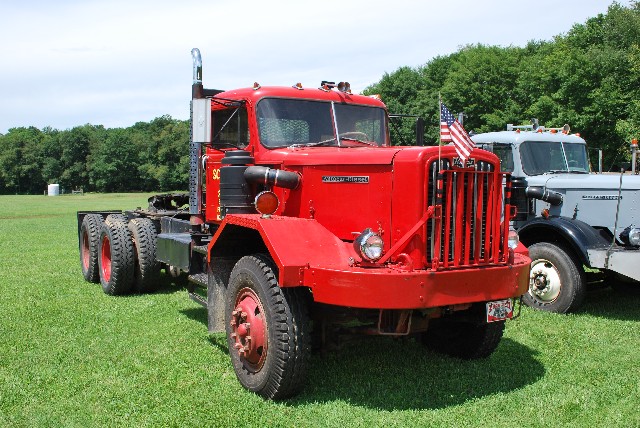 1962 AUTOCAR TRACTOR This huge truck, 8 1/2 feet wide, was the personal tractor of Robert Schubert of Schubert Hauling of Butler, Pennsylvania. It is powered by a 250 hp Cummins Diesel mated to five-speed and four-speed transmissions. Riding on 12.00 x 24 tires, it has 65,000 lb. double reduction Rockwell rears. It is Paul's favorite truck.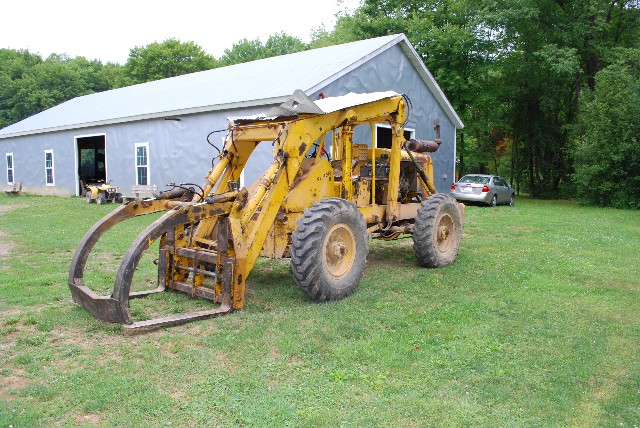 1961 PETTIBONE SUPER 8 Owned by the museum, this is our big forklift; anything larger needs the military crane. Powered by a 3-53 Detroit Diesel with an automatic transmission, it performs many of our heavy lifts and transports. It is four wheel drive with three option steering.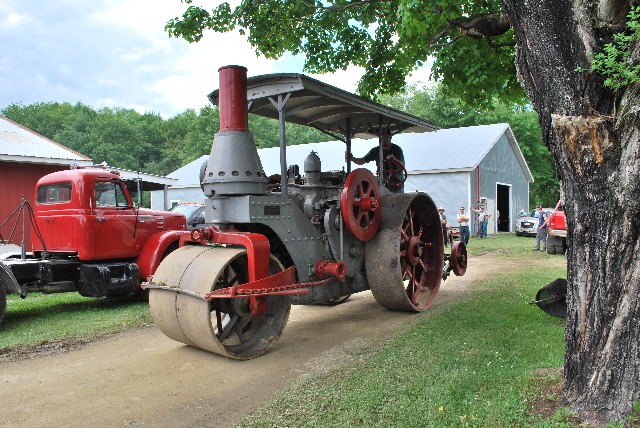 1926 BUFFALO-SPRINGFIELD ROAD ROLLER This 12 ton model is owned by Paul Harvey and is only one of three known to exist. Although it resembles a steam roller, it is powered by a 40 hp twin-cylinder, opposed gasoline engine by Buffalo-Springfield. The stack at the front of the roller is actually the radiator with draft induced by the engine exhaust. There is an air compressor mounted by the radiator to operate the scarfier mounted at the rear.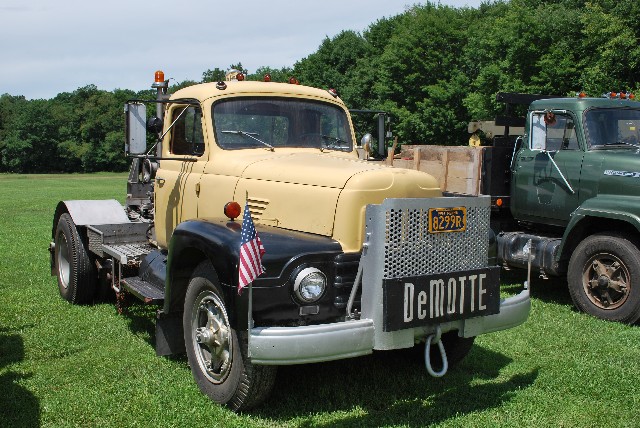 INTERNATIONAL R200 TRACTOR Obtained at auction from the DeMotte Garage in Brookville, Pennsylvania, it was modified for heavy recovery use. It has a 501 cu in Red Diamond engine coupled to five and three-speed gear boxes. The DeMottes modified it with triple frame, huge Timkin double reduction rear and 60,000 lb winch. Note the heavy "pusher' front with the DeMotte name in place
Introduction
1
2
3
4
Copyright © 2021 by Coolspring Power Museum