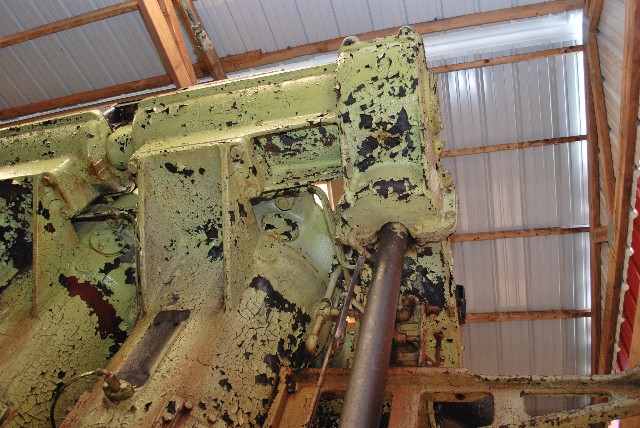 The crankshaft operates this vertical shaft that turns the camshafts.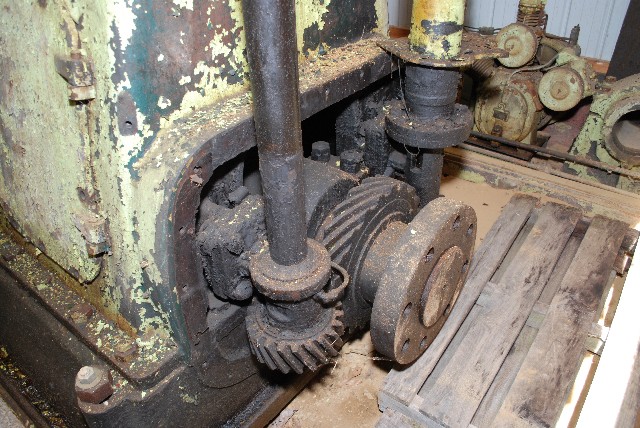 Gearing on the crankshaft drives the vertical shaft to the camshaft (foreground) and the vertical shaft to the governor.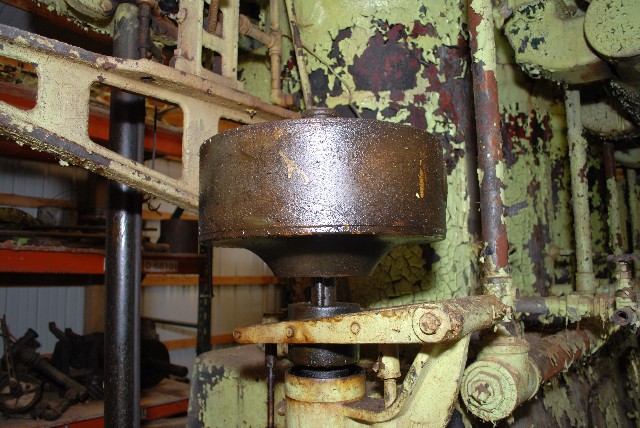 A Jahns governor head controls the speed of the engine.
The halves of the flywheel await installation. At 8 feet in diameter, the flywheel weighs 10 tons.
Introduction
1
2
Copyright © by Coolspring Power Museum