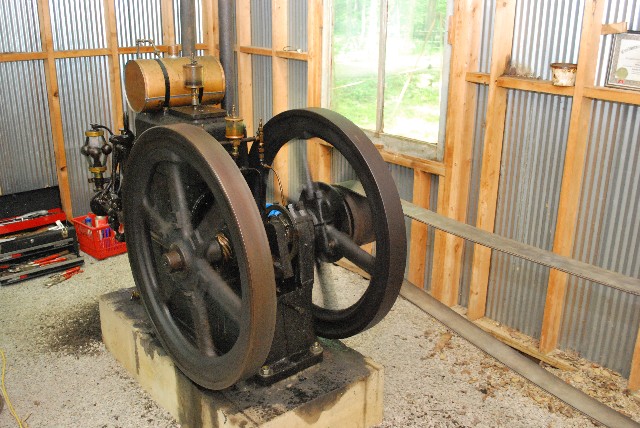 The station houses a 9 hp Parmaco engine which uses a Hvid-style fuel injection system. It was built in Parkersburg, WV and the Parmaco name represents the Parkersburg Machine Company. This engine is one of two that exist and both are at CPM.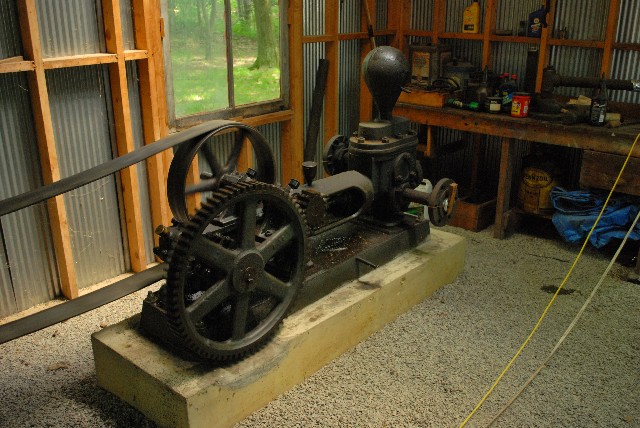 The oil pump in the station was also built by Parmaco and is belt driven from the engine.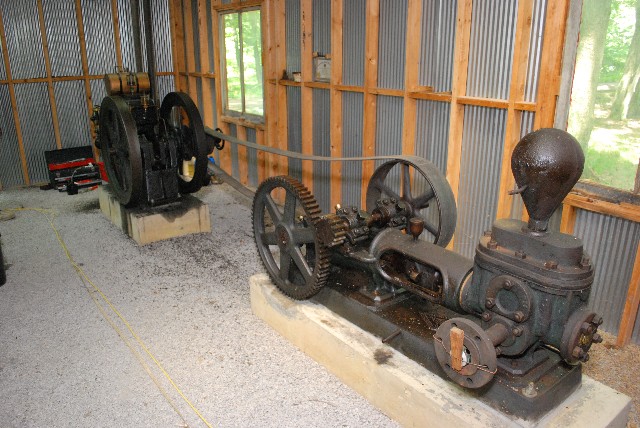 This view shows the engine and pump belted together much as they were originally.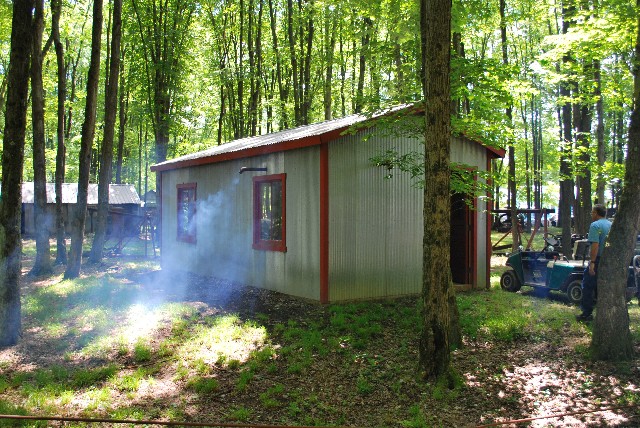 Another view of Sudlow showing the wooded setting provided at CPM. This installation reproduces the original building very well. As is typical for oil engines, the Parmaco puts a bit of smoke in the woods when it's running.
Introduction
1
Copyright © 2021 by Coolspring Power Museum