MAN Air-Blast Injection Diesel Engine Photos
Help Make Our MAN Diesel Run
Please support the MAN engine project by purchasing one or more of the three select photos shown. They are specially printed 8 1/2 by 11 inches and are suitable for framing. Proceeds from these sales provide needed financial support to the MAN engine project.
The Helgoland lift when it was powered by CPM's engine. Order this photo as item Helgoland Lift.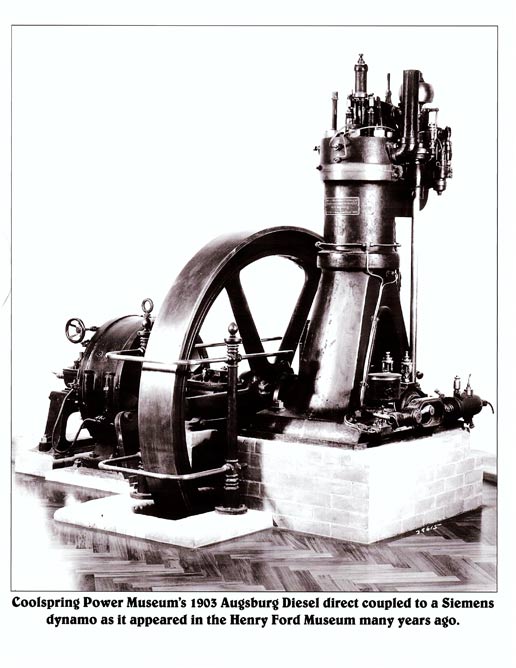 CPM's engine as displayed in the Ford Museum many years ago. Order this photo as item MAN Engine at Ford
.
This beautiful stained glass window is in the MAN factory showroom, Augsburg, Germany. Order this photo as item MAN Stained Glass.
To order photos, please send your list of selected items and a mailing address to:
manitems@coolspringpowermuseum.org
Follow the PayPal Donate button for payment. All pictures are $33.00 each. As soon as payment appears we will mail your order. No shipping fee! All proceeds go to the MAN engine project to help see it completed.
Many thanks for your order.