<![if !vml]>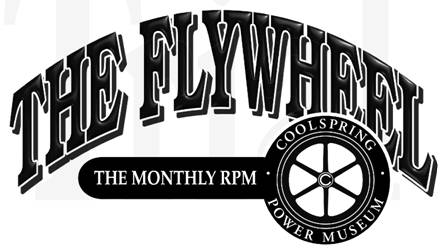 <![endif]>
March 2012
The Man Who Changed the World
By Paul Harvey
Charles Stuart was a Scotsman and mechanical engineer who moved to England to establish the Bletchley Iron and Tin Plate Works. There, he married Ann Akroyd and on January 28, 1864 a son, Herbert, was born. This is the story of how Herbert Akroyd Stuart invented the world's first direct injection oil engine and how it became the forerunner of all the modern engines that we now know as "diesels". A portrait of Stuart is shown in Photo 1.
Young Herbert received his primary education at Grammar School, Newbury, England and the best technical teaching at the City and Guilds of London College. He then joined his father in the tin plate business and assumed management after his father's death. One day, while examining some machinery for tin plating, he dropped some kerosene from his lantern into a pot of molten tin. Immediately a cloud of white vapor arose which ignited when touching his lantern's hot surface. Thankful of escaping serious burns, a thought came to him. Perhaps he could adapt this principal to use oil vapor in an engine. So he began experimenting in 1886 to construct such an engine.
Working with Charles Binney and using the "trial and error" method, he had an operating model in 1890 and obtained the patent which is shown by Photo 2. At that time in England, there was very little gas and it was used for illuminating. Due to the inherent nature of gasoline, insurance regulations made it prohibitive for engine use and, although Otto's four stroke cycle engine had been invented ten years earlier, it had limited use there since it required one of these fuels. The time was opportune to introduce a dependable engine that could successfully burn the heavier and safer fuel oils.
The operation actually was quite simple. The engine was of the four-cycle type but had a vaporizing chamber attached to the head. This was heated by an external torch for starting and after that it maintained its own heat. During the suction or intake stroke of the engine, oil was directly injected into the vaporizer producing a cloud of white vapor. During the compression stroke, the air of the cylinder was heated by the squeezing effect and forced into the vaporizer where ignition took place. This forced the piston outward again in the power stroke. After the piston then pushed the exhaust out through a valve the cycle repeated. Hence, a direct injection, compression ignition engine. This cycle is identical to all modern "diesels" that use precombustion chambers and glow plugs to start. Note the cross section shown in Photo 4.
By 1891, after building several successful prototypes in his Bletchley factory, Akroyd-Stuart felt secure that his engine was ready for production. Richard Hornsby and Sons of Grantham, England, who built steam engines and other equipment, was offered the manufacturing rights to make and market the Hornsby-Akroyd engine. The first two built, numbers 101 and 102 were used at the Great Brickhill Waterworks and ran well until 1923. Number 101, the very first, was then returned to Hornsby and preserved as a museum piece. It can be seen in the works of MAN B&W Diesel, Ltd in Merseyside, England where it proudly displays the genius of the little credited inventor. A total of 32,417 of these engines was built and applied to every possible use.
So the question remains: how do these engines compare with the Diesel built in Germany. Dr. Rudolph Diesel was also working on a compression ignition engine and in 1892, two years after Akroyd-Stuart's patent, also obtained a patent. His engine was designed to burn pulverized coal blasted into the cylinder with very high pressure compressed air obtained from a direct connected air compressor. Finally, in 1897, Diesel produced an air injection, oil fueled engine that operated well. But with the additional air compressor and higher compression, it was cumbersome and complicated compared to the Hornsby-Akroyd. The first Diesel in America was installed in the Anhauser-Busch Brewery in St. Louis, MO. in 1898. It still remains unclear why all the credit has been given to Dr. Diesel and not to Akroyd-Stuart.
In 1893, John DeLaVergne of New York City, maker of huge steam engines and refrigerating machinery, decided he wanted to enter the internal combustion market and made a trip to Europe and England to find the ideal machine. He returned with the license to manufacture the Hornby-Akroyd in America and termed his engines the DeLaVergne Type HA. An early example of his engine is shown in Photo 3 and it is interesting to note that it retains the English practice of a single flywheel with spiral spokes. Although the Model HA was built well into the early twentieth century, it was follow by a succession of DeLaVergne designs that culminated with the Model SI using the solid or direct injection principal and combustion chamber of John Price. Mobile development continued with the Caterpillar tractor engine of Art Rosen and the truck engine of Clessie Cummins in the early 1930s.
The DeLaVergne Model HA found wide use in America. The first transatlantic wireless telegraph transmission done by Marconi was powered by a generator driven by a HA. For this the compression ignition was necessary as electric ignition would have interfered with the radio type telegraph transmitter. The US Coast Guard also employed many HA's to drive the compressors for the fog horns. There was no electric ignition for the salt spray to disable! The crude oil pipelines of the early 1900s loved the HA's as they could burn the same oil that they pumped. They were widely used in steel mills since they were built in large power ratings and operated very dependably with the inexpensive fuels. And so their uses go on and on.
Dejected by not being recognized for his development, Herbert moved to Australia in 1900 and joined his brother Charles in the firm of Saunders and Stuart to make gas producers. He designed a very successful one that burned wood in limited oxygen to produce gas. He died in 1927 and bequest part of his fortune to the universities of Australia and Nottingham, England. His will directed that all his papers, drawings, and models be burnt. This seemed to end the legacy of Herbert Akroyd Stuart but no so as many of his engines still remain and are enjoyed.
Coolspring Power Museum is very fortunate to have a 35 hp DeLaVergne Model HA that runs for all the shows. It was removed from the York Station of the Buckeye Pipe Line Company south of Zanesville, Ohio in October of 1969. There, it pumped crude oil. Photo 5 shows the removal from the original location. At that time, the 1946 Reo had only been hastily restored for about one month and the trip provided some surprises. Photo 6 shows the engine being unloaded at Coolspring about one week later. It is now located in the Power Tech. Building and can be seen as it appears today in Photo 7. Built in 1902, this HA still runs extremely well. It is interesting to stand close to it and hear the two distinct combustion clicks; one when the oil fires in the vaporizer and immediately after as it fires in the cylinder.
Come to one of our shows and experience this as well as all the other engines displayed and operated here. The museum is open the third full weekend of every month from April through October. Our big June Show is June 14, 15, and 16, 2012. July 21 will be History Day and more information will be coming. Plan on attending for special tours. Anyone with an antique or classic vehicle will be admitted free and given a special place for the vehicle. Closing will be October 18, 19, and 20, 2012 with a big show and swap meet. For more information, please call 814-849-6883. See you then!!