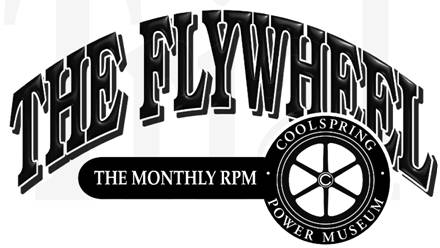 January 2012
Charles Bowdish Memories
By Paul Harvey
Some time during the Christmas season, ones thoughts often turn to the model train exhibit at the Carnegie Science Center located in Pittsburgh. This has been a tradition since 1992 and many people trek there to view the trains and miniature villages. And before that, there was an exhibit at the Buhl Planetarium which started in 1954. I recall as a child, my parents taking me to see the faithful Lionel trains looping around the fascinating buildings and villages. Christmas was the special time that this was set up and in operation and was certainly a part of the gala season.
I wonder how many people now recall the humble beginnings of this, why so many buildings looked like Brookville, and the man who started it all. I would like to share some information of how this all started and how it involves the Coolspring Power Museum.
Charles Bowdish (1896-1988) was sent home to Brookville to recover from an exposure to mustard gas during WWI. Ever the showman, he started building miniature replicas of structures of his hometown. Soon he included a maze of Lionel trains that ran about his villages, and the project continued to expand after that. In 1920, Alfred Truman asked if he could bring some friends over to enjoy the display and soon over 600 people attended. A tradition was born on Christmas Eve of that year! As the crowds got bigger, Mr. Bowdish realized that he had to make some other provision for display. His offer to the town was rejected but then Buhl Planetarium accepted.
When I came to Brookville to set up medical practice in 1970, I (of course!) began exploring the town to perhaps discover some hidden gas engines. And so I did! I found two located in the now demolished buildings on Creek Street. I learned that these belonged to Charles Bowdish and soon a friendship developed. He was a delightful gentleman who always described himself as "the old feller who still eats supper."
The structure was a combination of two rather dilapidated two story black buildings connected together with wood working shops on the ground floor and living quarters on the second story. There was a one story addition almost overhanging the creek that was the engine room. Here I found a two-cylinder 15 hp Novo engine and a smaller 3 hp International Famous vertical engine was stored inside the one shop. The Novo was on a modified foundation and I learned that it once held a Jenks engine that was made in Brookville.
The Jenks foundry, later the Brookville Locomotive Works, made horizontal gas engines but none have ever turned up. History relates that one was used in the Humphrey Charcoal plant to drive an air compressor to start the larger engines. There was also one in the Brookville Water Works and it can be seen in the background of an old photo. The late Rube Ferringer, plant engineer, related that it was 15 hp and drove a suction pump. They were reported to be of two-cycle design and simple in operation. The Bowdish foundation would certainly have accommodated such an engine as well.
After some negotiations with Mr. Bowdish, I owned the two engines. Next problem was how to remove them! The Famous was quite simple as it could just be rolled out the front door and up some ramps onto my old International pickup. However, the Novo posed a different problem as the creek prevented direct truck access and it was too heavy for a pickup. However, I had just restored a 1946 Reo winch truck and was anxious to put it to the test. With no rigging experience, this was to be the first job for the Reo. My Dad and I made a plan to lay the engine over on its side and pull it around a very narrow area between the creek and the building then up onto the truck. The plan worked!
Photo 1 shows me with the Novo as we pulled it around the building. Planks were laid down and it rolled quite easily on its flywheels. Wow! This was simple. Photo 2 shows the Reo in loading position with the Bowdish shop in the background. The old Reo had completed its first task to begin a long career of carrying engines home to Coolspring. Both engines were in good condition although had not run for many years. With some tinkering, they came to life again and are still part of the Coolspring collection.
Photo 3 shows Charles Bowdish inspecting the model railroad display. I have taken this photo from the Jefferson County History Center web site.
Photo 4 shows the Novo as it appears today. It has been restored and just returned from the Mt. Pleasant, Iowa show grounds where it complemented a special Novo display. It is a 15 hp, twin-cylinder, vertical engine with a hit and miss governor. So far, it is one of only two known to exist, the other having powered a small saw mill in West Virginia. It was built in Lansing, Michigan, and is the largest of the hopper cooled style. Unfortunately, I have no information as to where Mr. Bowdish acquired the engine. It remains here permanently now to commerate Mr. Bowdish and his ingenuity.
The last photo, Photo 5, is the three horsepower International Famous vertical engine. It had been used to power a large wood turning lathe then later replaced with an electric motor. It is located in our Pump House building to back up the 5 hp Century electric motor that drives the Goulds water pump. When in service, it supplies cooling water to many of the buildings on the grounds. These engines are high quality and built for extended service as this one has proved.
I would like to give credit and thanks to both the Jefferson County History Center and the Buhl Planetarium for some of the information that I have used in this article.
The museum is now closed for the winter but much progress is still being made. Extensive work is being done on the 600 hp Snow engine and it has already rolled on compressed starting air. We are now considering starting it by fall 2012. Also, the huge Deane Pump that is driven by the 175 hp Otto is nearing completion. This unit was originally from the Brookville Water Works and continues to be an attraction of local interest. We will reopen in April, 2012 and please call 814-849-6883 for more information. Have a great winter and see you in the spring!!