When visiting Coolspring Power Museum, be sure to stop at the Museum Gifts and Souvenirs Shop which is located in the heart of the museum grounds. Our volunteers operate the gift shop on museum open days.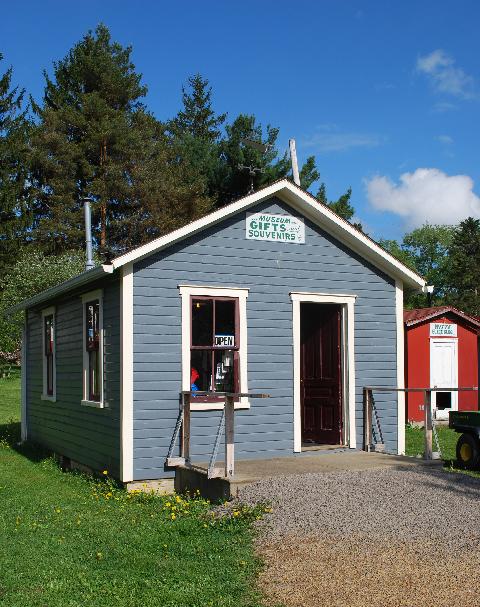 The museum's gift shop is actually one of the oldest buildings in the village of Coolspring and has served many purposes. In 1882, Enos G. Nolph moved to Cool Spring (as Coolspring was then known) and built a handle factory. In this small structure he produced wooden handles for many implements. The building was located on the west side of Coolspring Road, the museum side, near Little Sandy Creek. At that time, the road sloped to a low bridge across the creek, so the building had easy access to the main street. This activity continued until 1890 when Mr. Nolph became postmaster.
Sometime later, the landowner leased the building to Oliver Township to be used as the Supervisor's Office and meeting place as well as the voting place. Paul Harvey recalls this use of the building from when he was a small child. In 1932, a new concrete bridge was built over Little Sandy Creek at the higher deck elevation now seen in the current bridge. The higher bridge and repositioned road effectively isolated the building.
In 1957, the Coolspring School closed with a consolidation forming the Punxsutawney Area Schools. Sometime in the 1960s, the township acquired the old school house and transformed it into the Oliver Township Social Center. Township meetings, as well as voting, were moved to the new Social Center. By that time, Earle Harvey, Paul Harvey's father, had acquired the land containing the old handle works and it became a storage area. It remained full of junk until the big flood of July 1996 when Little Sandy Creek overflowed and washed the building back about 100 yards. Fortunately, it lodged against a tree and was not destroyed. It's ironic that this same flood demolished the bridge over Little Sandy Creek, the concrete bridge that stood since 1932.
The museum was looking for a bigger gift shop, so the building was moved to the present location and converted. It is interesting to note that, during restoration, the name of Enos Nolph was found carved into the wooden interior along with many other notations of handle dimensions and price quotes. These writings can still be seen on the interior walls.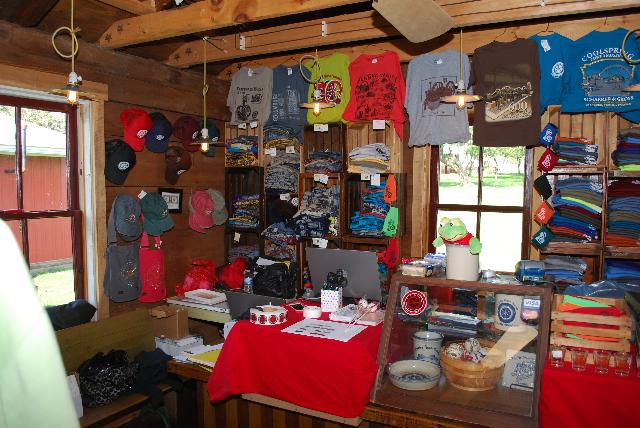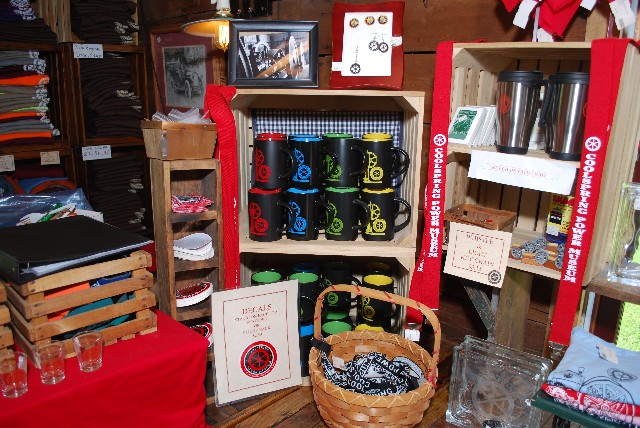 The gift shop offers a nice selection of high quality apparel and souvenirs.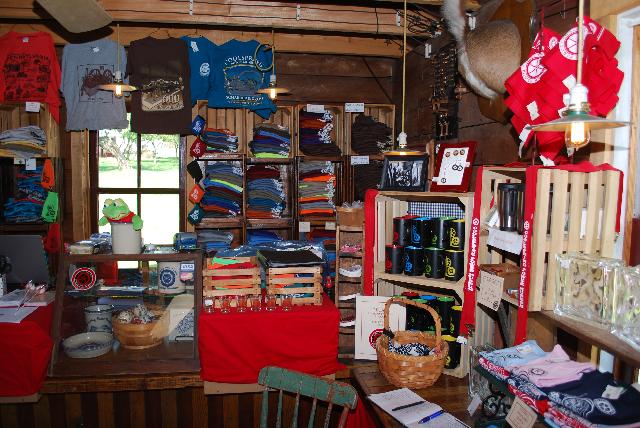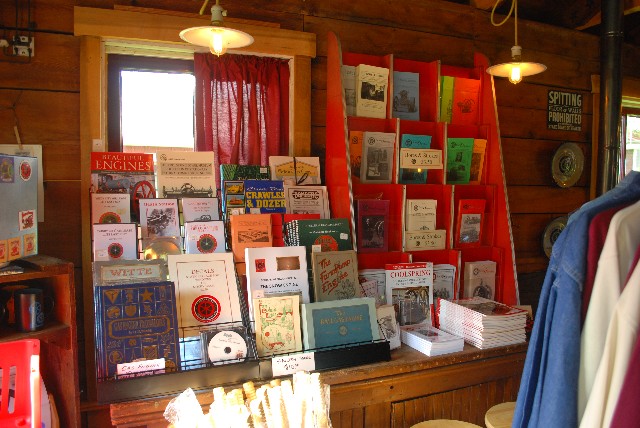 It also offers books and Coolspring Power Museum publications including Bores & Strokes and CPM Video presentations.
Proceeds from the gift shop support the museum's Restroom Building Project.