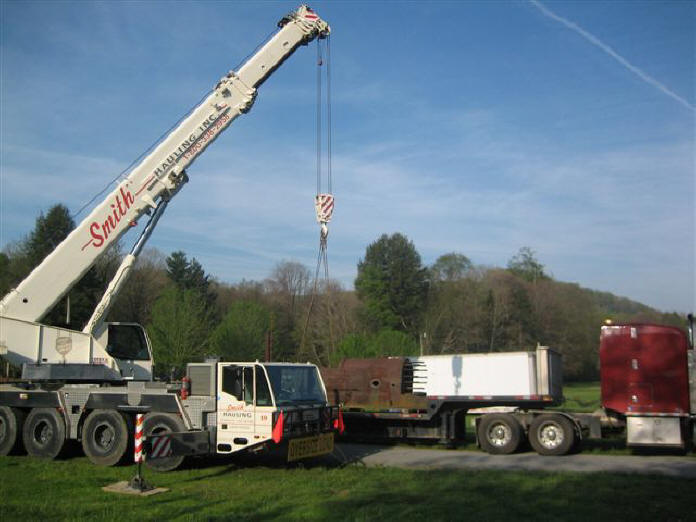 On May 11, 2007, Smith Hauling moved the 200 hp Snow frame, its crankshaft, and the Western flywheel to high ground storage. This cleared the area for the new restroom project to proceed.
Dick Smith donated his crew's services. Amazingly, they moved in at 8 AM and moved out at 9 AM after a job so well done. Thanks to Dick, his crew, and his fantastic equipment.
On April 18, 2009, gift shop manager Fran Colby and CPM President Vance Packard broke ground for new Restroom Building.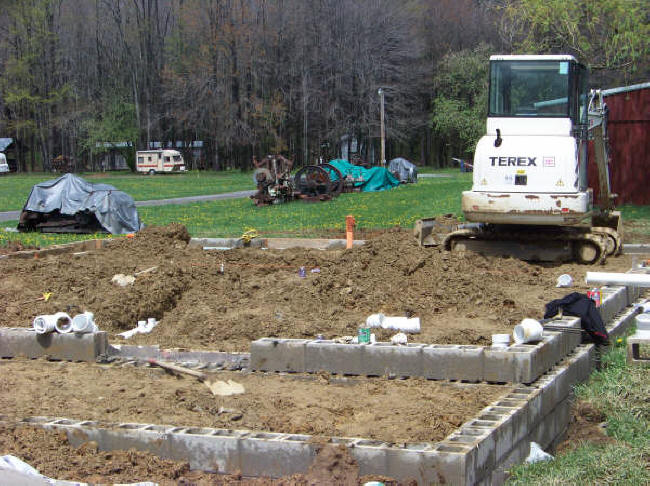 General Contractor Dobson, Inc. was awarded the project and has begun the foundation work on the new Restroom Building.
The new Restroom Building will be located between the Half Breed Pavilion and the field.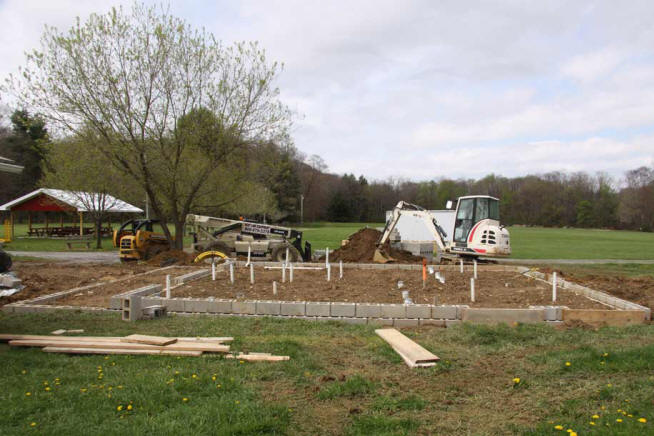 May 2, 2009, the foundation is complete and plumbing is in place. This view is looking West towards the field exhibition area. The Ice Cream stand is to the left (you can just see a tip of the rain gutter) and the Half Breed Pavilion is to our back.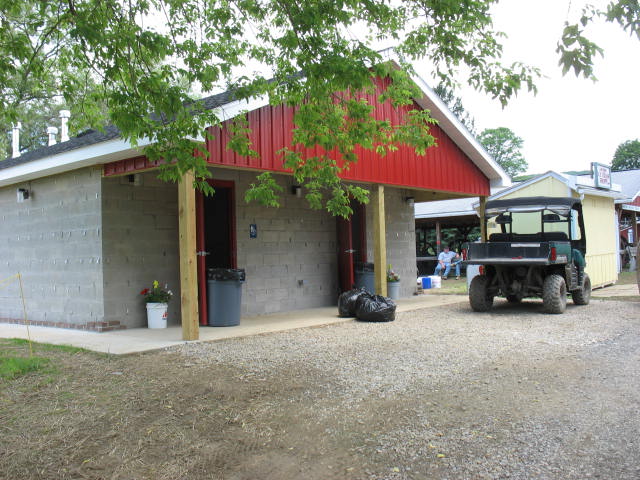 June 17, 2009, the new restrooms are being made ready for the June Expo.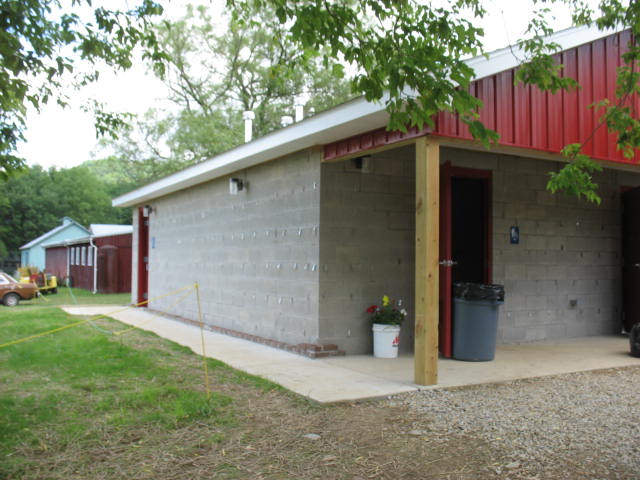 Brick has been donated and when funds become available the new restroom and shower facility will be brick sided. The door at the end of the building on the left side is a handicapped shower. Two other showers are available on the other side of the building as well.
Shown here is one of the new shower facilities. They are coin operated to help offset restroom operation costs.
With the exterior brick in place, the Restroom Building is complete!
Back to the Tour of the Museum Grounds.